3 Situations Where an Annuity Might Be Right for You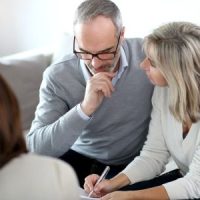 Annuities are not the world's most glamorous estate planning tool.  It would make sense to brag about your revocable trust, the way that people might boast about BMWs.  Instead, think of products whose partisans are much less outspoken about their favorite products, but their love is obvious, anyway.  Your neighbor who loves Hondas does not divert every conversation to talk about how great his favorite make of car is, but he has been driving the same Honda for 20 years, and it still works, and when his children come to visit for the holidays, his driveway is full of Hondas.  Annuities are reliable, even if they will not make you rich.  Ken Nuss of Kiplinger describes them as the Swiss Army knife of personal finance.  If you have some money, but not enough for a revocable trust or real estate investment properties, an annuity can help you maintain the same financial stability during retirement that you have now during your working years.  A Bronx estate planning lawyer can help you strategize about annuities, long-term care insurance, and other useful but unglamorous aspects of estate planning.
You Want Guaranteed Income, but You Don't Have an Employer-Provided Pension
Employer-provided retirement pensions are a dream come true.  They provide you with guaranteed income beyond what Social Security and your savings provide, every month for as long as you live.  Unfortunately, jobs that provide a pension are much harder to find than they were a generation ago.  Income annuities are the next best thing.  You simply pay the single premium deposit when you buy the annuity, and then when you retire, you get monthly payments similar to what you would get with a pension.
You Got a Late Start on Saving for Retirement
Many of us try to start saving for retirement as soon as we start working, but life keeps getting in the way.  When your children are minors, every penny of your paycheck goes to their expenses, and you don't have anything left over to max out your employer-matched contributions to your retirement account.  If you are in your 50s and want to ramp up your efforts to save for retirement, annuities are an effective, low-risk choice.
You Plan to Retire Early
Some people's idea of the perfect retirement is as many healthy years as possible on a modest budget.  You can start drawing Social Security at age 62, but you don't even have to wait that long to start getting payments from an income annuity; you can start six months after your 59th birthday.  If, like the protesters in France, you think that working until you are 64 is for chumps, then an income annuity is probably right for you.
Schedule a Confidential Consultation With a Bronx Estate Planning Attorney
An estate planning lawyer can help you figure out how to get enough retirement income, even if you don't need anything fancy.  Contact Cavallo & Cavallo in the Bronx, New York to set up a consultation.
Source:
kiplinger.com/retirement/annuities-are-the-swiss-army-knife-of-personal-finance