5 Things To Know About Foreclosure Short Sales In New York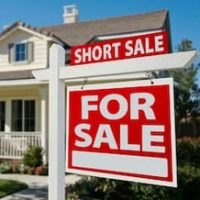 Short sales are a frequently used tool to benefit both a homeowner/borrower and the bank holding a lien on real property. The outcome of a short sale usually benefits both parties, and can benefit potential buyers as well. Whether you are a potential seller or buyer, there are important things to know about the short sale process before moving forward.
What is a Short Sale?
A short sale happens when a homeowner sells real property for less than the full amount owed on the mortgage. Often, this happens when a home is on the verge of foreclosure and the homeowner – and the bank – see an opportunity to salvage the situation. If a homeowner is likely to default on the mortgage, the mortgage lender may prefer a short sale rather than attempting to take the property back through the foreclosure process. For banks, the costs involved with foreclosing on a home can be prohibitive, and lenders would prefer to receive a bulk payment than deal with the time-consuming and expensive foreclosure process.
What are the Benefits of a Short Sale for the Seller?
For the homeowner, this is an opportunity to avoid the embarrassment of a foreclosure, reduce their overall debt burden, and move on to another property. Most importantly, a foreclosure can cause serious lasting damage to a homeowner's credit, and prevent a person from obtaining a mortgage or FHA loan for years to come. The impacts of a short sale on a person's credit are less dramatic. With a short sale, this may appear on a person's credit report as settling for less than the full balance, which is not ideal but better than a foreclosure. For many homeowners facing overwhelming debt and a mortgage obligation they can no longer meet, the benefits of a short sale outweigh the risks of a foreclosure.
What are the Drawbacks of a Short Sale for the Seller?
The most obvious drawback is the seller must move out of the home and receive no profit from the sale. Any proceeds go directly to the bank holding the mortgage note. There can also be negative impacts on credit, as noted above. Also, with a short sale, the lender controls the short sale process and must approve any short sale to begin with.
What are the Benefits of a Short Sale for the Buyer? 
For a buyer, the clearest benefit of a short sale is price. Sellers in short sale situations are incentivized to sell the property and recoup as much of the outstanding loan as possible. The outgoing homeowner and lender want to move on from the process as quickly as possible. In turn, buyers may secure a property deal that is close to or even less than full market value for a home.
What are the Drawbacks of a Short Sale for the Buyer?
Since the lender, not the seller, is in charge of the short sale process, they might not agree to everything an individual seller might agree to. For example, they are less likely to agree to payment of closing costs or needed repairs. Also, the process may extend longer than it would through a standard sale. The seller may take longer to respond to or accept a buyer's offer, so if the buyer is looking for a quick and simple transaction, short sales don't always provide that convenience.
When to Call a New York Real Estate Attorney for Advice About a Short Sale
While the process of a short sale may seem straightforward at first, there are a number of steps to consider along the way. An experienced New York real estate attorney can review all issues with you, to determine how best to meet your goals. Going it alone, or depending on a broker might cause short-term and long-term problems when mistakes are made.
Our Bronx and New Rochelle Real Estate Attorneys Can Help Guide You Through the Process of a Short Sale 
Whether you are a seller or a prospective buyer in a New York short sale, you'll have important questions that need to be answered. When done correctly, a short sale can be a "win-win" for both the seller and buyer. However, complications can and will arise along the way. Our experienced Bronx and New Rochelle real estate attorneys have assisted many others through these processes and can help answer any questions you may have.
Source:
bankrate.com/mortgages/short-sale/