Asset Protection Strategies: Six Resolutions For 2020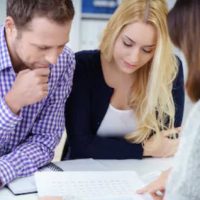 January not only kicks off a new year, but also a new decade. The holidays provide the time to reflect back on changes in our lives since 2010. Once the clock strikes midnight, it is time to begin looking forward. Start the new year with an inventory of your current assets and resolve to take a more active approach in advance planning by putting the proper asset protection strategies in place.
Six New Year's Resolutions to Protect Yourself and Your Loved Ones 
You work hard to earn money and strive to spend it wisely. Protecting your income and your investments should be a top priority as well. Advance planning and asset protection strategies are designed to do just that and are important for people at any age or financial level. The following are six resolutions that can help you be prepared for the new decade to come:
Protect the property you own.

A house is one of the biggest investments for most people. Taking the time to properly maintain it is key to protecting its value. Using a home maintenance checklist, such as this one from the New York Times, can help you stay on top of major and minor tasks. In addition, start the new year by checking local property values, reviewing your home's valuation and the amount of property taxes you pay, and updating your mortgage and property insurance policies. 
Protect your health.

Good health is by far the most important asset you have. Make it your goal to tackle issues such as weight loss, increasing your exercise, and attending to chronic conditions you may be suffering from before they become more severe. Review your health insurance policies and make sure you are taking advantage of all the benefits available.
Plan for retirement years.

Regardless of your age, it is important to have a retirement plan in place. Bank Rate offers a retirement calculator, which can help you get a more accurate estimate of the amount you will need to live comfortably. Review pension benefits provided through your employer and any other retirement accounts you have in place to ensure contributions you currently make will help you reach this goal.
Protect yourself against disabilities.
According to the Social Security Administration (SSA), one in every four 20-year-olds will eventually become disabled before reaching retirement age. Review disability benefits provided through your employer and consider whether additional policies are needed.
Plan for yourself and other older adults.

Paying for a nursing home or other types of long term care can quickly deplete your savings. Engaging in Medicaid planning now can help you meet future costs.
Protect your family in case of unexpected events.

Having a valid, updated will is a top priority. At Cavallo and Cavallo, we can guide you in creating this and other important estate planning documents.
Let Us Help You Today
Take the steps needed to protect yourself now and in the years to come. Contact our Bronx & Westchester estate planning attorneys and request a consultation in our office today.
Resource:
nytimes.com/guides/realestate/home-maintenance-checklist
https://www.cavallolawyers.com/why-is-estate-planning-important/