Digital Assets And Accounts In Estate Planning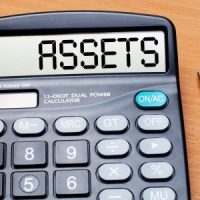 Creating an estate plan to distribute your savings and assets after death may seem straightforward at first. You'll create a will listing your belongings and property holdings. Retirement accounts, 401k plans, stock holdings, trusts, and the like are all routine considerations as well.
Perhaps you haven't taken those first steps at all — a 2021 Gallup survey showed that only 46% of Americans have a will determining how their finances and estate will pass on after death. Whether you've prepared an estate plan yet or not, working with an experienced attorney can help you identify certain assets that might not have even been considered in years past. These include digital assets, online accounts, and other "cyber" property.
What Are Digital Assets?
As more people live their lives online and even move their finances in that direction, digital assets should be included in your estate plan. Digital assets include non-physical items that you and others hold valuable, such as:
Electronically stored photos and videos
Credit card and airline reward accounts or "points"
Domain names, websites, and blogs
Digital rights to works of art or literature
Cryptocurrencies such as Bitcoin, Ethereum, and Dogecoin
Non-Fungible Tokens (NFTs)
Online money-transfer accounts such as PayPal and Venmo
Online video accounts where content is monetized through advertising revenue, such as YouTube.
Online betting accounts (now that New York and New Jersey have both legalized online gambling)
Social media accounts such as Facebook, Twitter, and Instagram. Some may generate revenue through paid ads or sponsorships – most are valuable for sentimental reasons alone.
You may also have an online business account that generates revenue, either through your own website or a platform such as Etsy or EBay.
If your estate plan does not itemize these accounts in sufficient detail, your family might not be able to claim or even access them. Financial assets, business information, and other things you've worked hard to build can sit trapped in a "cloud" – indefinitely – due to data encryption or something as simple as a missing password.
How Do I Address Digital Assets in My Estate Plan?
The first thing you need to do is list these assets so they can be identified by your heirs. This information, along with related passwords and codes, should be stored in a secure location that your trusted loved ones have access to.
You may also want to create legal authorization for designated heirs to access your online accounts, and to reset and recover passwords when needed. An attorney can help you navigate various State and Federal laws controlling how digital assets are managed and transferred.
The standard methods of preparing an estate plan have changed, thanks to technological developments and the continued rise of digital assets. Don't leave your family members scrambling to access your online accounts and valuable digital property. Make a plan and discuss it with trusted attorneys that can safeguard these assets for your heirs.
Our Attorneys Can Help You Today
At Cavallo & Cavallo, you can count on us to provide the trusted legal guidance you need to protect yourself and your loved ones in the years to come. To discuss ways to protect your digital assets as part of your will and estate plan, call or contact our Bronx & Westchester estate planning attorneys online and request a consultation in our office today.
Resources:
fidelity.com/viewpoints/wealth-management/estate-planning-for-digital-assets
news.gallup.com/poll/351500/how-many-americans-have-will.aspx