Estate Planning Resolutions for the New Year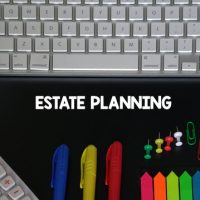 The year 2018 brings a chance for fresh beginnings, for setting goals, and for attending to matters you may have put off in the previous year. What better place to begin than with your financial accounts and property. Estate planning helps to preserve the hard earned assets you have accumulated, both for your future needs as well as to provide for your family or friends. As January's cold weather provides the perfect opportunity to slow down and spend some time in reflection, the following are some simple New Year's resolutions to help ensure both you and those you love are protected:
Create a will. If you have been putting this off, do not delay for even another day. This is one of the most important, and fundamental, estate planning tasks you can perform to ensure the people you want to inherit from your estate. Without a legally valid will in place, your estate is subject to the rules of intestate succession in the New York Probate Court, which is time consuming and may leave out important individuals, while not distributing assets in the appropriate shares.
Update your will. If you have made a point of working with our estate planning attorneys in the past to create a valid will, take a second now to ensure it still reflects your situation. Have there been any marriages, divorces, deaths, or children born into your family? Are there additional assets you have earned or acquired that now need to be included? Attend to these matters now to ensure your will is accurate and up to date, which can help avoid potential disputes in the future.
Make sure advance directives are in place. Do you have a living will, which lets your family and friends know your preferences regarding medical care in the event you are incapacitated? Do you have a trusted individual named as power of attorney, to manage your financial accounts, property, and business? The New York Attorney General's Office advises that these are important considerations which can help clarify matters and ease the burden for family members in the event the unexpected occurs.
Plan for potential disabilities. According to the Social Security Administration (SSA), roughly 56 million Americans live with some type of disability, while one in every four 20 young adults can expect to become disabled before reaching retirement age. There are steps you can take now to protect yourself and your loved ones in the event an accident or illness occurs, such as reviewing benefits and insurance policy riders, establishing a trust to protect assets, and considering the type of care you would want to receive.
These are just a few general steps you can take now to ensure you are prepared for whatever the future holds. To discuss additional actions needed based on your particular situation, call or contact our experienced estate planning attorneys online. At Cavallo & Cavallo, we are your neighborhood law firm. Let us help you today.
Resources:
nycourts.gov/courthelp/whensomeonedies/index.shtml
ag.ny.gov/sites/default/files/advancedirectives.pdf