Family Caregiver Training Could Be The Missing Piece In Your Estate Plan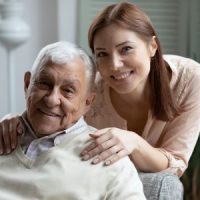 Whether your plans for retirement involve aging in place, surrounded by your children and grandchildren, or moving to a sunny locale where the proceeds from the sale of your family home can buy you a comfortable existence in a seniors only community and long-term care insurance can pay for your residence in an assisted living facility, things rarely go exactly according to plan.  Serious illnesses like dementia can approach faster and sooner than you think, and managing your health or helping your spouse manage his or her health condition can quickly become the main focus of your days.  Living with dementia can be emotionally stressful for patients themselves, as well as for their families.  A Bronx estate planning lawyer can help you build an estate plan that enables you to deal with the unexpected hardships that life sends your way.
Being a Caregiver to a Family Member With Dementia Is Tough, but Memory Care Is Not for Everyone
When you were researching long-term care options with your estate planning lawyer, you may have found out about memory care facilities.  These facilities resemble assisted living facilities more than they resemble nursing homes, in that the residents of memory care facilities usually do not need help with basic tasks like bathing, dressing, mobility, and eating.  They are, however, at risk of becoming disoriented.  Therefore, memory care facilities require card access for the exits, so that residents cannot wander away, and signs are abundant within the facility to remind residents of where they are and what day it is.  The staff of memory care facilities implement a predictable daily routine for residents.
For some families, memory care facilities are an ideal solution, but some people strongly prefer to care for elderly family members at home.  The better you plan for this scenario, the more successful it will be.  Being a full-time caregiver to a parent or spouse with dementia is much more challenging than it looks, and burnout is very common.  Rates of clinical depression and other stress-related illnesses are high in family caregivers.
Instead of Trying to Find a Better Caregiver, Become a Better Caregiver
Providing care for a family member with dementia is much less difficult if you have proper training.  You do not have to go all the way through nursing school, but classes and counseling for people who are new to the role of being full-time caregivers to seniors with dementia can go a long way toward reducing stress for the patient and the caregiver.  Organizations like Positive Approach to Care can provide guidance and social support for family caregivers of elderly people with dementia.
Schedule a Confidential Consultation With a Bronx Estate Planning Attorney
An estate planning lawyer can help you develop an estate plan that will not leave you socially isolated and burdened with caregiving tasks, even if your spouse has a chronic illness and you have chosen aging in place.  Contact Cavallo & Cavallo in the Bronx, New York to set up a consultation.
Source:
pbs.org/newshour/show/rethinking-how-we-train-caregivers-for-people-with-dementia