Having 'The Talk' With Your Family Over Your Will and Estate Planning Documents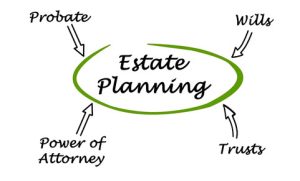 The holiday season is a time for many family members to reunite together, to share traditions and to talk about family memories. While most families are uncomfortable with discussing end-of-life plans, now may be the perfect time to have 'the talk'. Discussing your will and other estate planning documents does not require somber surroundings or a professional, business like tone. It is possible to incorporate these discussions into family celebrations, and the following shows you both how to do it, as well as why it is important.
Bringing Up Your Wishes With Your Loved Ones
No one wants to contemplate the passing of a loved one, and discussing these types of matters during festive family celebrations may not seem appropriate. According to a booklet on having 'the talk' by the Funeral and Memorial Information Council (FAMIC), holiday gatherings where everyone is together might actually prove to be the best time, and there are ways to acknowledge your own and your loved one's mortality and convey or discover any final wishes without seeming morbid. The FMIC recommends the following as ways to accomplish this task, which have the added benefit of bringing your loved ones closer together:
Start by sharing your own memories about what is important to you and what makes your family special;
Ask questions of each other about proudest accomplishments, biggest influences, and best advice ever received;
Discuss the traditions your family has, as well as traditions older family members had when they were children;
Make it a game to discover what someone's favorites are, such as favorite color, time of year, place to visit, and color, movie, or song.
All of the above can be fun ways to let your loved ones know what is important to you, while laying the groundwork for more detailed discussion of wills and other estate planning matters.
Discussing Your Will and Estate Plan
Your will may include your reasons for why you chose to distribute assets and property the way you did, but there are situations in which you may want to let your loved ones know before your passing. According to a CNBC report on discussing your will with your family, while you may be tentative in broaching the subject, talking about it now can help with the following:
Preparing loved ones for what you are leaving behind, regardless of whether it is a lot or a little.

Explaining how you chose your estate administrator, and that it was not based on whom you love most, but rather who has the skills or experience to handle the task.

Explaining why you chose to divide property and assets the way you did, such as when one person gets cash while another gets property, or when one child will be receiving more than the other.
We Can Assist You with Your Case
At Cavallo & Cavallo, we understand how difficult conversations with loved ones can be, but how important they are in ensuring your wishes are provided for. Our experienced New York estate planning attorneys are here to answer your questions, while providing you with the legal help you need to ensure your assets and interests are protected.
Resources:
talkofalifetime.org/wp-content/uploads/2016/09/Time-for-Family-Time-for-Talk-Holiday-Guide.pdf
cnbc.com/id/48927062