Home
>
Blog
>
Estate Planning
>
In Order to Avoid Ruffling Feathers, Snowbirds Should Develop Their Estate Plans Carefully
In Order to Avoid Ruffling Feathers, Snowbirds Should Develop Their Estate Plans Carefully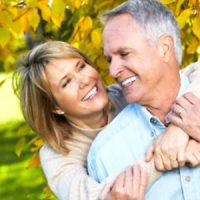 Now that you are retired, you get to decide how to spend your time.  You no longer have to base your plans around your boss or your kids.  If you want to go to Florida and just stay there, that is your prerogative.  As every New Yorker knows, though, there is no place like home.  After enough hurricane evacuations, apocalyptic thunderstorms, and close encounters with alligators, iguanas, and Florida Man, you will be pining for the Big Apple.  A retirement where you spend the summers in the Bronx and the winters in Florida is a feasible option, but the fact remains that none of us knows in which season we will die.  You should set up your estate plan so that your estate will go through probate in New York, even if you only live here part-time in your later years.  A Bronx estate planning lawyer can help you formalize an estate plan that suits your snowbird lifestyle.
What Happens in Florida Stays Out of Probate
You might be on a plane to Florida every time the temperature drops below freezing in New York, but New York is still your legal home.  In estate law, the term "domicile" refers to the state where you are a legal resident.  Everything that happens in the probate of your estate depends on which state is your legal domicile.  To prove that New York is your domicile, you should leave a paper trail.  State clearly in your will that New York is your domicile, and you are a New York resident.  Choose a personal representative who is a resident of New York.  If you have not already done so, register to vote in New York and get a New York state driver's license or state ID card.
Probate cases where the decedent owned property in more than one state tend to be more complicated, and the estate tends to take longer to settle.  How can your heirs inherit the house you own in Florida if your estate goes through probate in New York?  The simplest solution is to arrange things so that the Florida house is not part of the estate subject to probate.  The easiest way to do this is to set up a revocable trust and transfer ownership of the house to it.  This way, when you die, the beneficiary listed in the trust document becomes the new owner of the house when you die, before the probate court in New York even settles your estate.  In general, keeping as many assets out of probate as possible through revocable trusts and other fixes makes life simpler for your heirs.
Schedule a Confidential Consultation With a Bronx Estate Planning Attorney
An estate planning lawyer can help you create or revise your estate plan if you have decided that you want to spend only part of the year living in New York.  Contact Cavallo & Cavallo in the Bronx or New York to set up a consultation.
Source:
snowbirdingcentral.com/financial/estate-planning-considerations-snowbirds-travelers/