Home
>
Blog
>
Estate Planning
>
Inheriting A House With A Sibling: An Overview Of Your Options And Estate Planning Strategies
Inheriting A House With A Sibling: An Overview Of Your Options And Estate Planning Strategies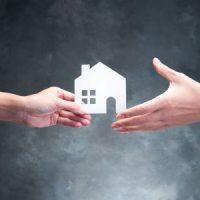 For most people in New York, their home is among their largest assets. According to data from NeighborhoodScout, the median home value in the Bronx is now above $565,000. Parents may pass their house down to their children through their will or a trust. For siblings, dealing with inherited real estate can sometimes prove to be complicated. A proactive approach is a must. In this blog post, our Bronx & Westchester estate planning attorneys highlight some of the most important things to know about inheriting a home with a sibling in New York.
 You Have Four Broad Options When Inheriting a House With a Sibling 
When siblings inherit a house together from a parent, grandparent, or other party, they have four broad options for handling the asset. Here is an overview of the these options for siblings:
Sell It: The house can be prepared and sold and the siblings can split the proceeds.
Rent It: The house can be prepared and rented out and the siblings can come to agreement for dividing the managing responsibilities and splitting the expenses/earnings.
Arrange a Buyout: Some form of buyout agreement can be arranged, whereby one or more siblings purchases ownership of the property.
Gift It: While less common, one sibling in a stronger financial position could gift the house to the other(s). 
Proactive Estate Planning Can Make Real Estate Easier to Deal With 
There are proactive estate planning strategies that parents can use to make dealing with the inheritance house as easy as possible for their children. Here are three estate planning tips that can make things easier for siblings who are inheriting a home:
Communication is Key: Communication is a critically important part of effective estate planning. Managing a house is a lot easier when everyone is on the same page.
Finances Should Be Considered Ahead of Time: It is best to make a plan to deal with the financial issues associated with a home ahead of time. This includes things like taxes, upkeep costs, and a potential sale.
Flexibility and Creativity Can Foster Solutions: An estate plan can be creative and flexible. For example, imagine that you have one child who wants the house and another child who has no interest. You could adjust the rest of your estate plan to keep overall inheritance equal while providing the house entirely to the child who wants to inherit it. 
Ultimately, every situation is different. How exactly a house should be handled in the estate planning process depends on the specific circumstances. Still, proper planning can make the difference.
 Speak to Our Bronx, NY Estate Planning Lawyer Today
At Cavallo & Cavallo, our Bronx estate planning attorneys have the professional expertise that you can count on. If you have any questions about real estate and estate planning, we are more than ready to help. Call us now or send us a message for a confidential, no obligation consultation. Our firm provides estate planning services in the Bronx, Westchester County, and throughout the area.
Source:
neighborhoodscout.com/ny/bronx/real-estate