Making the Decision to Get Long-Term or Nursing Home Care for a Loved One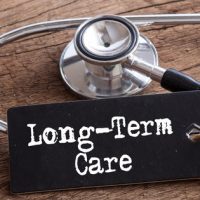 When faced with the task of caring for aging or disabled loved ones, making sure their daily needs are provided for can end up proving a challenge. Our New York Medicaid and nursing home care attorneys counsel countless people each year who face the task of figuring out how to provide for family members, while paying for and protecting their assets at the same time. In making these decisions, it is important to be aware of your options. There are some situations in which neighborhood long-term care services may suffice and other where more in depth, nursing home care is the logical solution.
Long-Term Medicaid Planning
Even if you or a loved one is able to financially bear the burden of long-term care, taking the time to engage in Medicaid planning is a smart move. Without advance planning, you could end up wiping out these accounts before any type of Medicaid services kick in.
Through Medicaid planning strategies, such as establishing an NYSARC trust, we can help shield these assets so they are protected. Once you are eligible for Medicaid, your loved one may be entitled to following services, available throughout New York State:
Help with grocery delivery, nutrition counseling, and meal delivery services;
General housekeeping services and help with performing daily tasks, such as dressing or bathing;
Assistance with scheduling and rides to doctor's appointments and to pick up prescriptions;
Respite care, to provide family caregivers with the support they need;
Skilled home nursing care to treat and provide for a variety of conditions.
When it is Time for Nursing Home Care
Most people, if given the option, would prefer to remain in their own home as long as possible. Along with the natural hesitancy to enter into nursing home care, there are often considerations over the cost. Medicaid planning can help to offset these expenses, avoiding the need to sell property or spend all of your financial assets. However, it is important to begin this type of planning as early as possible, before the need arises.
If you have been overseeing the care of a loved one and it is beginning to take a toll on both you are them, you may be wondering it the time has come to begin looking at nursing homes in our area. VeryWell offers these signs that a nursing home stay is likely imminent:
Your loved one has fallen or hurt themselves when left unattended;
They have wandered away from their home and gotten lost or lashed out at you in some way;
Their medical condition is deteriorating;
Your own health or relationships are beginning to suffer.
Let Us Help You Today
Making decisions regarding a loved one's care is never easy. At Cavallo & Cavallo, we are here to provide the practical guidance you need during this time. Contact our Bronx Medicaid and nursing home planning attorneys and request a one on one consultation to discuss your options today.
Resources:
health.ny.gov/health_care/medicaid/program/longterm/
verywellhealth.com/how-to-decide-if-its-time-for-nursing-home-care-98182