New App Makes It Easier For Older Adults In New York To Access Services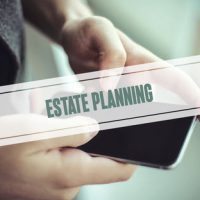 An important part of Medicaid planning is uncovering the programs available to help you or someone you care about maintain a healthy and active lifestyle. Residents in New York City and the surrounding area are fortunate to live in a state that leads the nation in terms of the overall quality and abundance of services offered, and a new mobile phone application promises to help make gaining access to these services easier.
New York Aging Services Mobile App
In early May, 2017, the New York Governor's office issued a news release announcing a new mobile phone app that would serve to connect the state's 3.7 million older residents, their families, and their caregivers with community resources to address needs related to housing, healthcare, and transportation assistance.
The Governor's office reports that nearly half of all adults over the age of 65 currently own a cellphone, while close to 75 percent of those over 50 rely on either a phone or a tablet as one of the main ways of obtaining news and information. This new app is the first of its kind in the nation, and offers a convenient way to provide support for our aging population, while capitalizing on their embrace of modern technology. Issued through the New York State Office for the Aging, it is the latest in an ongoing series of efforts to make New York the first age friendly state in the nation, based on recommendations from the World Health Organization and the American Association of Retired People (AARP).
Services Available Through The App
The New York Office for the Aging app is compatible with both IOS and Android systems, and is available through either iTunes or Google Play. Services provided by the app include:
A 'near me' feature that provides older adults and their caregivers the location and contact information for services such as the local senior center and office of aging, adult day care services, caregiver resources, and farmers markets;

Provides information on local chapters of national groups, such as the Alzheimer's Association and the American Association for the Blind.

Links to NY Connect, a program that helps connect seniors and the disabled with long term care services they need, such as meal delivery, transportation to and from doctor's appointments, insurance information, and counseling options.
In addition to the above, the mobile app also provides the latest news and information regarding state and federal programs that could impact older New York residents, their families, and caregivers.
Let us Help Connect You To The Services You Need
Getting access to benefits and services within the community is one way to help avoid the high costs of nursing home case. For help in determining your options and to make a plan that works for you, contact the offices of Cavallo & Cavallo today. As your neighborhood law firm our Medicaid planning attorney is here to help with all of your family's needs. Call or contact us online to request a free consultation in our Bronx or Westchester office today.
Resources:
governor.ny.gov/news/governor-cuomo-announces-first-statewide-aging-services-mobile-app
aging.ny.gov/
aging.ny.gov/NYSOFA/Services/Index.cfm?id=NYconnects,#NYConnects