New Report Identifies the Bronx as an Alzheimer's Disease Hot Spot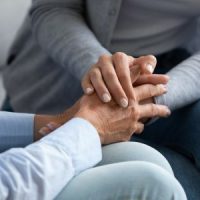 Deciding who will inherit your stuff after you die is only one aspect, as are the daydreams about traveling the world and spoiling your grandchildren.  An important task in estate planning is making plans that will reduce the financial and emotional strain on your family in the event that you suffer a chronic illness where you require long-term care.  Alzheimer's disease is a common affliction of elderly people in the United States, and especially here in the Bronx.  While research on treatments for Alzheimer's disease continues, many seniors in the New York City area will develop the disease and require residential care or close supervision by family members.  A Bronx estate planning lawyer cannot guarantee that you will not get Alzheimer's disease, but your lawyer can help you develop an estate plan that protects your family from the worst things that can happen when a family member suffers from Alzheimer's disease.
The Rush University Medical Center Report on the Prevalence of Alzheimer's Disease
Alzheimer's and Dementia is the official journal of the Alzheimer's Association, and it publishes research on the epidemiology and management of Alzheimer's disease.  The current issue of the journal includes a report by researchers at Rush University Medical Center in Chicago.  The researchers studied the prevalence of Alzheimer's disease among the population of United States residents aged 65 and above.  These are some of their findings:
Nationwide, one out of every ten seniors has received a diagnosis of Alzheimer's disease. The true prevalence of Alzheimer's is probably even greater, because many seniors who show signs of Alzheimer's have not received an official diagnosis.
The researchers measured the prevalence of Alzheimer's disease among elderly people in every county and independent city in the United States. Bronx County, New York has the third highest prevalence, with more than 16 percent of elderly residents affected.  The only places with a higher prevalence are Miami-Dade County, Florida and Baltimore, Maryland.
Urban areas have a higher prevalence of diagnosed cases of Alzheimer's than rural areas. The nine places with the highest prevalence are in the South or on the East Coast.  The ten places with the lowest prevalence are rural counties in Alaska, Colorado, South Dakota, and Texas.
The researchers noted racial disparities in the prevalence of Alzheimer's, with a higher prevalence among Black and Latino seniors than among White seniors.
Resources for Patients With Alzheimer's Disease in the Bronx and Beyond
Statistics alone do not help you avoid the worst destruction that Alzheimer's disease can bring, but estate planning can.  You should write your will and a power of attorney now, while you are healthy, to avoid disputes over whether you really meant it.  You should also buy long-term care insurance, which will pay for your residential care in nursing homes and assisted living facilities, including but not limited to memory care facilities.
Schedule a Confidential Consultation With a Bronx Estate Planning Attorney
An estate planning lawyer can help you make an estate plan that accounts for harsh realities.  Contact Cavallo & Cavallo in the Bronx, New York to set up a consultation.
Sources:
dailymail.co.uk/health/article-12312277/Americas-Alzheimers-hotspots-REVEALED-kind-DailyMail-com-interactive-map-shows-one-SIX-people-disease-Miami-Bronx-Baltimore-does-area-rank.html
alz-journals.onlinelibrary.wiley.com/doi/epdf/10.1002/alz.13081