Protecting Older Adults During Storm Season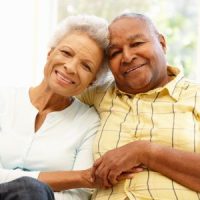 Tropical storms and hurricanes are most commonly associated with southeastern states, but history has shown New Yorkers are not immune to their devastating effects. Residents remember the horrific impacts of hurricane Sandy in 2012, as well as the flooding and power outages caused by other severe summer storms in more recent years. In addition to protecting your home during hurricane season, you need to take steps to keep older adult loved ones safe. Follow our tips to ensure they are prepared.
Five Steps For Protecting Older Adults During Hurricane Season 
The Atlantic hurricane season runs from June through November. In addition to the nor'easters common along our coasts, storms that make landfall in southern states often travel north, causing heavy rains, flooding, and other severe impacts.
Older adults are particularly vulnerable to these storms and the lingering effects of adverse weather. Taking the following steps now can help to ensure they are prepared and protected:
Assess the risks.
The American Red Cross advises that one of the first steps in disaster planning for older adults is to assess the risks. Know whether the community your loved one lives in is vulnerable to storm effects such as high winds, flooding, and power outages. Do an inspection of their property as well, looking for potential vulnerabilities such as older wiring, weak window frames, and existing damage to roofing materials.
Identify community resources.
In the event of a major storm, you may not be able to reach your loved one. Find out about disaster response plans where they live. This includes early warning systems, evacuation routes, and temporary shelters. Find out when these shelters typically open, the services they provide, and whether there are first responders who call on older adults and provide transportation.
Assess your loved one's physical, emotional, and cognitive needs.
Be aware of mobility issues, memory impairments, and other common problems that can make it more difficult for older adults to respond to storms or provide for themselves before, during, and after. Aging.com recommends talking to doctors and other caregivers to determine needs and ways they can be met in emergency situations.
Make sure they have adequate supplies.
Having an emergency supply kit on hand is a top priority during storm season, particularly for older adults. It should contain water, non-perishable food, blankets, flashlights, batteries, and a transistor radio, as well as any other items you think they might need.
Gather important documents.
Keep important documents, such as birth certificates, Social Security cards, marriage licenses, medical records, insurance policies, and bank account information, in one easily accessible location. Make copies of titles to property, statements concerning Medicaid or other benefits, as well as a list of important contact information.
Contact Us Today for Help
At Cavallo & Cavallo, our experienced New York estate planning attorneys are dedicated to helping you protect your older adult loved ones. To discuss the options available, call or contact us online and request a consultation in our Bronx office today.