Providing For A Pet In An Estate Plan: A Guide To Pet Trusts In New York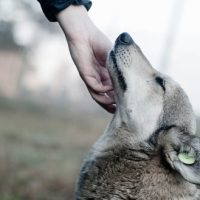 According to data from the American Veterinary Medical Association (AVMA), Americans collectively own approximately 140 million pets. For many, pets become true members of the family. If your pet is important to you, it is worth considering them as part of your estate plan. In New York State, a pet trust is an option to provide for the care of an animal. Within this article, our Bronx & Westchester estate planning attorney explains the most important things that you should know about pet trusts in New York and estate planning for pets more generally.
What is a Pet Trust? 
A pet trust is a specialized type of arrangement whereby property/assets are left directly for the care of an animal. While most often used for dogs and cats, financial resources can be left for the care of any type of animal using a pet trust, including horses, birds, and most exotic animals.
 New York has a Pet Trust Statute 
New York is one of many U.S. states that allows people to create pet trusts. Under New York law (New York Estates, Powers and Trusts Law § 7-8.1), "a trust for the care of a designated domestic or pet animal is valid."
To be clear, a pet trust is the only way to leave money specifically for the care of an animal in New York State. You cannot leave money or property directly to a pet within a will. If you want funds to be left specifically for an animal, you should create a valid pet trust.
 What are the Benefits of a Pet Trust? 
Are you considering setting up a pet trust for your dog, cat, or other animal? Here are two key advantages of using a pet trust as an estate planning tool:
You can use a benefit trust to leave money directly for the care of a pet; and
You can include specific care instructions as part of the pet trust. 
Tips for Protecting Your Pet as Part of an Estate Plan 
Estate planning is complicated—especially so when it comes to pets. Here are three tips for protecting and providing for a pet as part of an estate plan:
Communicate: Make sure your closest loved ones understand your wishes regarding your pet. Communication can reduce the risk of disputes. When it comes to pet and estate planning, thinking ahead can make a big difference.
Know the Limits of a Will: You can use a will to leave your pet to another person. You can also give that trusted person money/assets to help care for the pet. However, you cannot use a will to leave money directly to a pet. Only a pet trust can be used to ensure pet-related funds are used in a specific way.
Schedule a Confidential Consultation With a Bronx Estate Planning Lawyer Today
At Cavallo & Cavallo, our Bronx estate planning lawyers are experienced, solutions-focused advocates for clients. If you have any questions about pet trusts, we can help. Call us now or contact us online to arrange your completely confidential consultation. From our offices in the Bronx and New Rochelle, we are well-positioned to serve communities throughout the wider region.
Source:
avma.org/resources-tools/reports-statistics/us-pet-ownership-statistics