Report Cites Family Conflicts Among Top Concerns in Estate Planning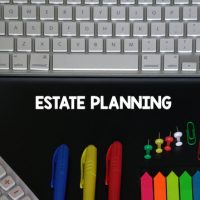 Changes in the tax code provide some relief against the threat of hefty estate taxes, but there is another issue that can end up making estate planning more complex. With longer lifespans expected and the increased odds that someone close to you may have gone through a divorce, choosing family members as beneficiaries of your estate is somewhat more challenging. A recent news report highlights some of the potential pitfalls, along with what you can do to protect those you love.
Addressing Complex Family Issues In Estate Planning
An April 2018 CNBC News report on estate planning states that with some relief from hefty estate tax penalties, one of the major concerns in creating estate plans now is disputes among beneficiaries. While issues concerning contested wills and rights to inheritances have always been a key factor that estate planning professionals work to help clients avoid, it has become increasingly common as familial relationships become more complex.
In today's modern families, there are likely to be at least one or two people who have been divorced and remarried, resulting in blended families, children from past relationships, and stepchildren to consider. Without a current, legally valid will and other estate planning documents in place, the rights to inherit for some of the people who are closest to you could be in jeopardy.
At the Annual Heckerling Institute on Estate Planning conference, which is attended by hundreds of attorneys, accounts, and tax professionals from around the country each year, surveys addressed some of the current hot issues clients often face. In the past, avoiding estate taxes was at the top of the list. At the recent conference, held in January 2018, roughly 44 percent of participants now named avoiding family conflicts as among their client's primary concerns.
Ways to Avoid Family Disputes In Estate Planning
Our experienced New York estate planning attorneys will work with you to help ensure your property and assets end up in the hands of those you select in the event of your passing, but there are steps you can take right now to help avoid potential future disputes. These include:
Keep up to date: If there are recent births, marriages, divorces, or adoptions in your family, make sure to update your estate planning documents accordingly.

Be specific: The rights of step children and former spouses to inherit from your estate plan are not protected by law. Be specific in naming these individuals in your will.

Communicate your desires: Rather than leaving family members in the dark, let them know you are providing for them in your estate plan, and make sure they know where these documents are located.
Contact Us Today for Help
At Cavallo & Cavallo, we are your neighborhood law firm. Our primary goal is always to ensure you and those you love are protected. For professional legal guidance in creating or updating wills and other estate planning, reach out and contact our New York estate planning attorneys to request a consultation in our Bronx or Westchester office today.
Resource:
cnbc.com/2018/04/11/family-conflicts-are-the-top-inheritance-threat.html