Safety Issues That New York Landlords Need To Remember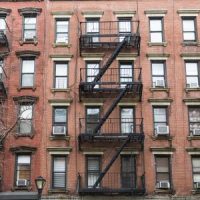 If you own property in New York and lease space to tenants, the process is not as simple as handing the new tenant a key and collecting rent for months or years after. There are a number of issues and unwelcome surprises that both tenants and landlords can experience during the course of a lease's term.
Among these issues are safety concerns that a landlord is responsible for. Staying on top of safety issues is critical for the sake of the tenant, protection of the property, and avoidance of legal problems down the road.
5 Safety Responsibilities a Landlord Must Monitor
Adherence to Building Codes. One way that landlords protect their tenants – and avoid legal and procedural headaches – is to ensure the property complies with local building and safety codes. Landlords must usually pass inspections under these codes before allowing tenants in a property. These codes can regulate:
Lead-Based Paint (for Properties Built Before 1978)
Asbestos
Tenants Per Unit
Smoke and Carbon Monoxide Detectors
Lighting in Common Areas
Safety Guards on Windows in High Rise Buildings
Electrical Wiring
Structural Integrity. All floors, walls, and ceilings in a building must be in good shape and able to withstand normal wear and tear. If any repairs become necessary, they must be done promptly after a landlord is given notice. Failure to keep up with structural repairs can give tenants a basis to break the lease or, worse, sue their landlord for damages.
Plumbing. Repair and maintenance of pipes within a unit are among a landlord's responsibilities, provided that the tenant did not sabotage the pipes themselves. Leaks, backups, and related plumbing issues must generally be fixed within a certain time frame to keep the unit habitable for tenants. Because of the frequency with which plumbing problems occur, it isn't uncommon to keep a reliable plumbing service's number handy if you are a landlord.
Heating, Cooling, and Electrical Systems. The tenants' units must have functional heating and cooling systems to handle New York's cold winters and blistering summers. Failure to maintain these systems can lead to complaints and even legal issues if not addressed. The same goes for electrical wiring – all electrical wiring must be up to code and function properly unless there is some larger breakdown or outage in effect.
Pest Control. A landlord is not responsible for the occasional issue with insects or rodents. Particularly in multi-unit high rise dwellings, these problems will arise from time to time. When the issue is recurrent, preventable, or an infestation takes hold, then it becomes the landlord's problem. Pests pose a health hazard for tenants, and if the landlord knows there is an issue but does nothing, they can be held responsible.
Our Bronx and New Rochelle Real Estate Attorneys Can Help New York Landlords Make the Most Out of Their Investment and Maintain Tenant Safety 
If you own property and already have tenants, or seek to invest in rental property, there are a number of considerations in addition to the nuts and bolts of the real estate sale.
Our Bronx & Westchester real estate attorneys at Cavallo & Cavallo have proven experience in the real estate market and can help guide you through this complex process.
Source:
nyc.gov/site/buildings/codes/electrical-code.page