5 Keys For Selecting A Trustee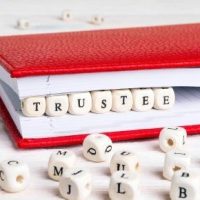 When you establish a trust, you must also select a trustee to manage the trust's assets after you pass away, and make sure that the trust is administered in accordance with your wishes. This could be anyone from a close relative to a corporate trustee.
Because of the risks inherent in administering a trust (such as mismanagement or wasted assets), this function is critical and the appointment of a trustee must be carefully considered. However, many people still fail to put serious thought or planning into their selection of a trustee. Simply naming a relative or business associate can create problems if they are not up to the task later on.
Here are 5 qualities to consider while you are still in the estate planning process:
Ability to Perform the Job
A successful trustee must be capable of performing various important tasks and understanding the trust-related terms and applicable New York laws regarding trusts and estates. There is a certain amount of "homework" involved for the trustee, and they should be expected to distribute assets correctly while keeping your goals in mind. In addition, this should be someone you can expect to remain level-headed while dealing with beneficiaries that are emotional or upset during the grieving period.
Time & Willingness
Trustees must have enough time available to manage the trust. Serving as trustee can involve a surprising amount of work, including:
Maintaining trust account records
Securing and selling real estate
Maintaining property
Organizing estate sales
Contacting appraisers for personal items such as jewelry and artwork
Notifying creditors of outstanding debts
Managing income and estate tax returns
Communicating with beneficiaries
Serving as a trustee involves a lot of thankless work. It is easy for this person to become burned out and disinterested if they lack the time and willingness to carry out all required tasks.
Impartiality
A trustee is responsible for managing distributions to beneficiaries. The trustee also has a fiduciary duty, meaning that the trustee must act with the best interests of the beneficiaries in mind, not favor one beneficiary over another, and not engage in self-serving actions. If a trust does not provide specific instructions about the nature of permissible distributions, for example, trustees will have to decide which distributions are appropriate. For trustees that are related to or have personal relationships with any of the beneficiaries, this task can quickly become difficult. Grief, stress, and complex family dynamics can burden the trustee and sow dissent among beneficiaries.
The risk of favoritism runs high in these situations. For example, a trustee might distribute differently to a trusted sibling than to a financially unreliable cousin. This not only creates new problems but can go against your intent and wishes when establishing a trust.
Make sure you find a trustee that can remain calm and neutral throughout these stressful scenarios.
4. Expertise
Individual trustees, untrained in the matters of financial accounting and management, can make errors and oversights that create problems for the trust and its beneficiaries over the course of time. Individual trustees are not subject to audit as professional trustees are, and as such certain mistakes might go overlooked and uncorrected for months or years.
Depending on the nature of the trusts involved, it could benefit to name a professional trustee with experience in account management, compliance with state and federal laws, and fiduciary duties. At the same time, this can address some concerns noted above with objectivity, time, and ability.
Location
A trustee that lives in proximity to the assets involved – particularly real estate – may be in a better position to oversee certain aspects of a trust. This person may also be familiar with local rules and regulations that must be considered. Proximity to the beneficiaries involved may be a priority to you as well – appointing a trustee in California to administer a trust with property and beneficiaries in New York may slow down the process and complicate an already complex situation.
When to Contact an Attorney to Discuss Your Trusts
Selecting a trustee can be more complicated than you might expect. You could have difficulty finding individuals – even family members – that are willing and able to assume the fiduciary responsibilities involved with estate administration. The best time to consider your trustee choice is while developing your estate and asset protection plan with a trusted local attorney that is experienced in the Bronx and Westchester area.
Meet With One of Our Attorneys to Customize Your Estate Plan and Appoint a Trustee
At Cavallo & Cavallo, you can count on us to provide the trusted legal guidance you need to protect yourself and your loved ones in the years to come. Your situation is unique, and an experienced lawyer can guide you through the process. To discuss the appointment of trustees within your will and estate plan, call or contact our Bronx & Westchester estate planning attorneys online and request a consultation in our office today.
Resource:
fidelity.com/life-events/inheritance/executor-trustee