Home
>
Blog
>
Real Estate
>
As The Seller's Market Dwindles Down, Is Now The Time To Sell Your Home?
As The Seller's Market Dwindles Down, Is Now The Time To Sell Your Home?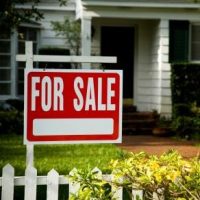 After stalling for much of the pandemic, the real estate market rebounded quickly once COVID-19 shut down orders were lifted. More than a year later, an unprecedented surge in activity appears to be dwindling down. With it goes the major increases in prices and multiple offers, which caused many who were not otherwise thinking of moving to list their homes. If you have been watching these trends, you may be wondering whether now is the time to sell. Our Bronx & Westchester real estate attorneys offer some tips that can help you in this important decision.
Is The Seller's Market On The Way Out?
According to a September 23, 2021 New York Times report, a record long seller's market in terms of local real estate, which has spurred skyrocketing prices and dramatic increases in sales, may be on the way out. In New York City and throughout other major cities, dwindling demand means bidding wars are not as commonplace as they were just a few short months ago, listings are lingering longer, and some sellers are having to modify their asking price to more reasonable, pre-pandemic levels.
A new report by Redfin shows that August 2021 was the slowest month for real estate since COVID-19 recovery began. In the early days of the pandemic, people were prompted by shutdown orders and social distancing requirements to work remotely and spend more time at home. Once restrictions were eased, they were eager to make a change. A major flurry of activity hit the real estate market, as many began either looking for bigger, more accommodating spaces or decided to downsize to accommodate drops in income. All of this benefited sellers, who could basically name their price as potential buyers fought over their property.
Making The Decision To Sell Your Home
The New York Governor's Office announced in June 2021 that it was finally ending the state disaster declaration initiated over a year prior, in March of 2020. While recent advances in COVID recovery have prompted a city wide sigh of relief, it has also left some homeowners wondering whether it is too late to take advantage of real estate trends.
There is still a lot of activity surrounding real estate sales and the market is likely to remain profitable for the near future. If you are on the fence in regard to listing your home, ask yourself these questions:
What are homes currently selling for in my neighborhood?
How long are they sitting on the market before being sold?
Do I have another property in mind to move into?
Are there improvements I need to make that could increase my home's value?
Contact Us Today for Help
Putting your home on the market is a major step. At Cavallo & Cavallo, we provide the trusted guidance you need to protect yourself and your investment. Call or contact our New York real estate attorneys online to request a consultation in our office today.
Resources:
governor.ny.gov/news/governor-cuomo-announces-new-york-ending-covid-19-state-disaster-emergency-june-24
nytimes.com/2021/09/23/realestate/real-estate-sellers-market.html