Home
>
Blog
>
Medicaid Planning
>
This Fall, Take Action To Prevent Common Injuries That Prompt The Need For Nursing Home Care
This Fall, Take Action To Prevent Common Injuries That Prompt The Need For Nursing Home Care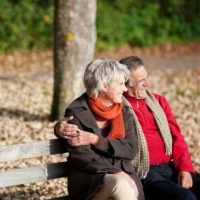 The cooler temperatures associated with fall means more time spent indoors. This makes it the perfect time of year to raise awareness about a common problem among older adults that can prompt the need for nursing home care: slips and falls. Our Bronx & Westchester Medicaid and nursing home care attorneys offer tips to keep you safe.
Preventing Older Adult Falls At Home
Falls are one of the most common causes of death and disability among older adults. According to the Center For Disease Control and Prevention (CDC), one of the most common places for them to happen is in the home. Common slip and fall injuries include hip fractures or other broken bones, head injuries, herniated discs, and strained or torn muscles and tendons. These can have major impacts on mobility and may prompt the need for nursing home care.
The fall season is the perfect time to go through your home and address conditions that could make slips and falls more likely to happen. Simple ways to prevent injuries that can be potentially disabling for older adults include:
Clean up outdoor landscaping: Remove yard debris, repair or replace uneven sidewalks or paths, and make sure there is adequate lighting.
Use non-slip mats at entrances: Water, and later in the season snow, can end up making the entrance to your home slippery. Use non-slip mats and clean up any spills or condensation immediately.
Inspect flooring surfaces: Repair or replace uneven flooring boards and torn or frayed carpeting. Avoid using throw rugs, which increase slip and fall risks.
Use handrails: Hand rails provide extra protection on stairs, in hallways, and in bathrooms.
Reduce clutter: Make sure you have a clear path for walking through your home and reduce the overall amount of clutter.
Protecting Yourself Against Fall Injuries
Relatively minor falls could result in major injuries for older adults. Unfortunately, even a short stay in a nursing home or the need for in-house care could completely wipe-out your life savings. Protect yourself by establishing a Medicaid trust now, which provides peace of mind and helps ensure any future costs are met.
In addition to Medicaid planning and addressing issues in your home, there are some other ways you can protect yourself against fall injuries. The National Institute On Aging recommends these tips:
Stay physically active. The stronger you are, the less likely you will suffer serious fall injuries.
Have your vision and hearing tested. Age-related impairments increase fall risks.
Get adequate sleep. Being tired increases accident risks in general.
Ask your doctor about medications you are taking. Many list dizziness as a side effect.
Contact Us Today for Help
As your neighborhood law firm, Cavallo & Cavallo is dedicated to protecting you against unexpected events that could jeopardize your health and finances. To speak with our New York Medicaid and nursing home attorneys, reach out and call or contact our office online to request a consultation today.