Home
>
Blog
>
Medicaid Planning
>
Six Medical Conditions Common Among Older Adults That Can Prompt The Need For Nursing Home Care
Six Medical Conditions Common Among Older Adults That Can Prompt The Need For Nursing Home Care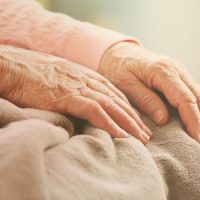 Chronic medical conditions can eventually prevent you from performing routine tasks, such as cleaning, cooking, or caring for yourself. If you are over the age of 65 or have an older adult loved one who is, be aware of common conditions that can prompt the need for nursing home care.
Common Medical Conditions That Impact The Ability To Live Alone
Most older adults would prefer to age in place, remaining independent and in their own home for as long as possible. Unfortunately, chronic medical conditions can impact the ability to live alone and often necessitate the need for nursing home care.
According to the Centers for Disease Control and Prevention (CDC), roughly 1.3 million people currently live in nursing homes. The majority of residents are over the age of 65 and among the most common medical conditions they suffer from include:
Cardiovascular Disease
Heart attacks, stroke, heart failure, and other forms of heart disease are one of the leading causes of nursing home admissions. They are also among the most preventable. A healthy lifestyle, regular doctor visits, and management of early symptoms can help to prevent cardiovascular disease from having major impacts on your health.
Diabetes
Another common, and preventable, medical condition, diabetes as a leading cause of nursing home admissions has become more common in recent years. Adverse impacts, such as blindness and amputations, often limit the ability of older adults to provide for themselves.
Dementia
Health In Aging reports that dementia, including conditions such as Alzheimer's Disease, remains the leading cause of nursing home admissions. It affects 50 to 70 percent of all nursing home residents, preventing them from being able to live on their own.
Depression
Depression is a common health problem among older adults. Symptoms such as lethargy, mental confusion, weakness due to lack of sleep or appetite, and general wasting can all prompt the need for nursing home care.
Osteoarthritis
Musculoskeletal problems are common among residents and osteoarthritis, in particular, is a frequent problem older adults face. It may start gradually but can eventually impact mobility and the ability to perform even relatively minor tasks.
Parkinson's Disease
Parkinson's Disease and other central nervous system disorders are another common problem among nursing home residents. As with arthritis and some other chronic conditions, even with proper medical care symptoms can gradually worsen, resulting in more severe impacts the older the sufferer gets.
Contact an Attorney Today for Help
If you are over the age of 65 or have a loved one who is, it is important to act now in assessing the future need for nursing home care.  At Cavallo and Cavallo, we can guide you in the options available for reducing your risks, as well as the high costs involved. Call or contact our Bronx & Westchester Medicaid & nursing home attorneys online to request a consultation in our office today.