The Difference Between A Will And An Estate Plan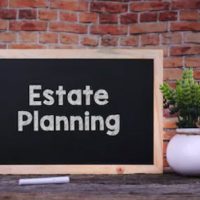 Unexpected events can happen that jeopardize your health and put the financial security of both you and your loved ones at risk. A will details how property and assets are distributed in the event of your passing. Estate planning helps to ensure you, your family, and your assets are protected.
Do I Need A Will Or An Estate Plan?
As one of the most important legal documents, a will provides a complete inventory of all real property, personal property, business interests, and financial accounts you possess. It names those you wish to inherit from your estate and dictates how assets are divided among them in the event of your death. Not having a will is referred to as dying intestate and means that rather than getting to name beneficiaries yourself, the New York Probate Court will decide who will inherit based on state laws that are in place.
An estate plan is a broader set of documents that helps to protect you now and in the years to come. Everyone needs a will, regardless of age, financial worth, or the amount of property they possess. People who should carefully consider creating an estate plan include:
Parents with small children;
Anyone who is the primary caregiver for a vulnerable adult;
Business owners and people with significant assets;
Families that have inherited wealth;
People who would like greater control over how property or assets are distributed in the event of their passing;
Those who wish to preserve their savings and avoid potential future nursing home costs.
How An Estate Plan Can Help You
Estate planning involves looking at your total property and assets, your plans for the future, the people you wish to inherit from your estate, and any special circumstances involved. The following are common legal documents an estate plan is likely to include:
Powers of attorney: This authorizes someone you trust to handle important financial and business matters on your behalf in the event you are unable to yourself.

Advance directives: These dictate your desires regarding end-of-life care. The New York Attorney General's Office advises naming a health care power of attorney, which is someone authorized to make medical decisions on your behalf. You may also want to include a living will and Do Not Resuscitate (DNR) orders among your advance directives.

A trust: A trust allows you to transfer ownership of property and assets during your lifetime while still maintaining full control and use over them. A trust can be useful in detailing plans for the care of vulnerable adults or minor children and allows you to dictate exactly how and when distributions are made. It can also plan a vital role in Medicaid planning, helping you avoid the high costs of nursing home care.
Let Us Help You Today
As your neighborhood law firm, contact Cavallo & Cavallo for trusted legal guidance in putting a will and other important estate planning documents in place. Request a consultation in our office today with our Bronx & Westchester estate planning attorneys.