Can Your Property Handle Winter Weather Threats?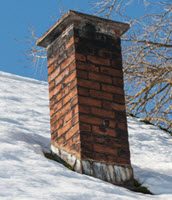 The year 2018 started off with dramatic winter storms, record setting snowfalls, and freezing temperatures throughout the New York area. All of this can wreak havoc on your home or property, causing repair nightmares and increasing the likelihood of injuries. For our New York real estate attorneys, making sure your investment in your home and your assets are protected is a top priority. The following offers tips to help prevent severe weather from doing damage, while ensuring your property is safe.
Maintaining Your Home over the Winter 
While weatherproofing your home is likely a task you did back in the late summer or early fall, few of us could have foreseen the winter weather that would help ring in 2018. The New York Times reported on the historic 'bomb cyclone', the alarming term used to describe the drop in atmospheric pressure when a storm suddenly accelerates, as the entire east coast from Florida to New England prepared to take a hit. Since then, we have continued to see record setting snow falls, while freezing temperatures have made travel an issue at airports and on roads throughout the area.
Between breaks in these storms, it is important to make sure your home is weathering the conditions without showing signs of damage while making needed repairs to prevent any bigger problems. Travelers Insurance recommends doing the following:
Check your furnace and heating system, and call in professionals for any maintenance required;
Make sure fuel tanks are filled and keep an eye on fluid levels;
As your furnace is getting an extra workout, consider replacing your filters;
Add extra insulation in your attic and around windows or doors;
Check pipes for leaks and heat tape and insulation to prevent freezing.
Keep an Eye on Safety
During extreme winter weather, many people resort to using space heaters as a way to warm things up and to supplement their furnace. Be aware that these can prevent significant fire hazards, as well as pose a risk for burn injuries. Make sure you use one that has been safety rated, with automatic tip over and overheat shut offs.
Also keep an eye on the sidewalks and walkways around your home. Wet, icy conditions can make slip and fall injuries more likely, which you as a home or property owner will be liable for. Allstate Insurance advises that while your homeowners' or commercial property insurance will likely cover these medical costs for injuries and legal expenses in the event you are sued, you could still find yourself paying hefty amounts out of pocket. Shovel driveways and walkways regularly, use rock salt, sand, or gravel, and trim any low hanging tree branches which could break and hit someone as the result of ice or snow accumulation.
Contact Us Today for Help
To find out additional ways to avoid potential liability and to protect your investment in your property, call or contact Cavallo & Cavallo online and request a consultation with one of our real estate attorneys in our Bronx or Westchester office today.
Resources:
nytimes.com/2018/01/03/us/what-is-a-bomb-cyclone.html
allstate.com/tools-and-resources/home-insurance/covered-in-homeowners-policy.aspx