Five Issues that Can Delay Buying a Home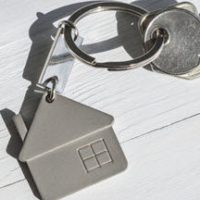 You have done the footwork, conducting online research into various neighborhoods and attending numerous open houses to find the home that is right for you. You make a reasonable offer that works for both you and the seller, and now all that is left to do is to pack your belongings while you wait for final notification that the sale has gone through. Unfortunately, this can be one of the most stressful times when buying a home. There are things that can and do go wrong in real estate purchases, which can end up postponing the entire process or even causing the sale to fall through.
Having an experienced, trusted New York real estate attorney on your side is essential to ensuring your home buying transaction goes smoothly. We can help alleviate some of your concerns, while ensuring your rights and interests are protected each step of the way. According to Zillow, the following are four of the most common issues prospective buyers face:
Problems With the Title
As part of making your home purchase, you will need to run a title search. This will uncover liabilities, such as past due taxes or liens from unpaid debts. which could prevent you from taking ownership of the home. While title insurance helps mitigate potential future losses, our experienced real estate attorneys carefully review your title report, providing the extra assurance that the property is clear.
Document Errors
Buying a home involves a flood of paperwork and contracts, containing names, addresses, lot numbers, and other detailed legal information. Unfortunately, carelessness in making mistakes can delay your purchase while having potential long term impacts on your property rights. Our attorneys will take the time needed to carefully draft and review all documents associated with your sale, ensuring everything is in proper order.
Mortgage Delays
Even if you are prequalified for buying a home, issues can arise in underwriting which could cause the sale to fall through. One of the most common involves problems with the appraisal. If the home you have selected is valued at significantly less than what you are paying for it, the bank is likely to deny your loan. In these cases, our attorneys can help guide you through options, such as getting a second appraisal or renegotiating the terms of the sale with the seller.
Unexpected Walk Through Issues
By the time you are finally ready to close on your new home, it may have been weeks or months since you have seen it or toured the inside. Our attorneys can advise you on what to look for in a final walkthrough, to ensure that any last minute problems or unexpected issues are addressed.
Contact Us Today for Help
Whether you are in the market to buy or sell a home, our New York real estate attorneys are here to help. Call or contact Cavallo & Cavallo online today and request a consultation in our Bronx and Westchester office to see how we can assist you.
Resource:
zillow.com/home-buying-guide/closing-issues/