High End Buyers Seeking More Affordable Luxury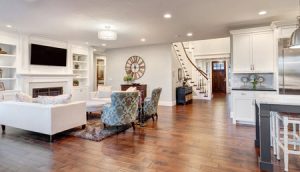 While many New Yorkers are concerned with getting a in a neighborhood that is close to work and school, more affluent buyers are often looking for a property that offers more. More square footage, choice locations, sweeping views, and an array of onsite services are usually on their buying list, in addition to finding a place that is well designed and appointed, one that would prove suitable for entertaining friends and colleagues. Buying a home at this price range has changed dramatically from what it was just a few years ago, and today's luxury homeowner, like everyone, is looking to spend less without sacrificing the high end amenities they love.
A Buyer's Market For Top End Real Estate
For years, luxury property home sales favored sellers, enabling them to command top prices while still ensuring they would get plenty of viable offers. According to a July 2016 Market Watch report on top end real estate sales, this trend has shifted and buyers are now calling the shots.
The trend began in mid-2015, when high ticket home sellers began seeing signs that they were no longer on the top of the food chain. Homes that were listed at fair market value in the $10 million and up price range began sitting on the market, forcing these sellers to reduce the price to well below market value in order to secure a sale. High end buyers began looking more in the one to three million dollar range, while getting pickier about where they spent their money and the amenities they wanted included in a property.
Market Watch states that while the previous expectation was for real estate prices to increase by anywhere from three to five percent each year, these increases are no longer viable.  Provided they are willing to enter into fierce negotiations, today's top end buyers could see luxury home price reductions of 20 percent or more.
Luxury Condo Buyers Also Spending Less To Get More
In addition to high end homes, the luxury home condominium market has also faced some dramatic changes. While eight and nine digit high rise mansions are collecting dust, condos priced at or just under a million dollars are experiencing a surge in popularity. According to a September 2016 New York Times report, properties priced between $500,000 and $999,000 are selling briskly, taking an average of just under five months to secure a buyer. This is well below the average market range of almost nine months, which has held steady for the past decade. In addition, new developments have sprung up in the city and surrounding areas, offering more affordable luxury, with access to the same types of views and amenities that previously only hedge fund managers and those with hefty trust funds could afford.
Reach Out to Us for Help
When you are considering investing a new home or condominium, get the professional legal guidance you need to make the right choice and contact our experienced New York real estate attorneys. At Cavallo & Cavallo, we provide full service real estate assistance to help protect your interests through every aspect of the home buying process.