Safety Features Your Home Needs To Prevent Accidents and Injuries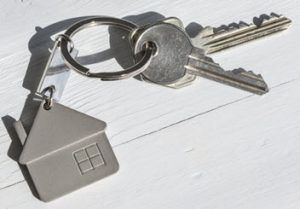 Whether you live in an apartment or condominium in the city, or a townhome or sprawling ranch house in the suburbs, there are certain safety features every home should have. A small investment of time and money can make a huge difference when it comes to preventing common types of accidents and injuries that threaten the health and safety of your loved ones. When buying a home, make a list and go through your new place, checking off any items that are needed, and make any corrections before your other projects.
Safety Features That Protect You Inside and Outside Your Home
According to the Centers for Disease Control and Prevention (CDC), more than 11,000 people die each year as the result of accidents and injuries in their homes. Some of the most common causes of home-related injuries include fires, falls, drownings, and poisonings, many of which are entirely preventable by taking the appropriate safety precautions. When buying a home, thoroughly inspect both the interior and exterior, and make sure the proper safety equipment is in place.
Inside Your Home:
Smoke alarms: The Get Alarmed NYC fire prevention program makes fire alarms available for free to NYC residents, so there is no reason to not have them installed in every room in your home. If moving into a home where fire alarms are already in place, check the batteries and replace them at least once a year.

Fire extinguishers: In addition to smoke alarms, keep a fire extinguisher in your kitchen and in other areas of your home, and make sure you know how to use them properly in the event of an emergency.

Non-slip rugs and mats: The CDC states that falls are one of the most common types of accidental injuries that can occur within the home. Go through and make sure any carpeting is attached securely and free of tears or bulging that could cause trips, and use non-slip rugs and floor mats on wood, linoleum, and ceramic tiles as well as going down stairs.

Handrails: If your home has multiple levels, make sure handrails are firmly attached on stairs and overhangs.
Outside Your Home
Lighting: Make sure all paths, walkways, and stairs are properly lit. Homeowners can be held liable for slip and fall injuries which occur on their property.
Guardrails: Make sure decks, steps, and steep walkways have guardrails that are attached securely.
Fencing: If your new home has a swimming pool or you are planning on installing one, the New York Code Enforcement Division requires you have barrier fencing that is at least four feet high.
Outdoor hose or spigot: If you have a grill or fire pit, make sure you have an outdoor hose or spigot to use in case of emergency.
Buying A Home? Contact Our New York Real Estate Attorneys for Assistance
When you are in the market to buy a home, get the professional legal help you need from an attorney you can trust and contact Cavallo & Cavallo today. Our experienced New York real estate attorneys can guide you through every phase of the home buying process. We are your neighborhood law firm, with offices in the Bronx and Westchester, so call or contact our office online today.
Resource:
cdc.gov/HealthyHomes/ByTopic/Injury.html