Important Estate Planning Issues to Consider for Blended Families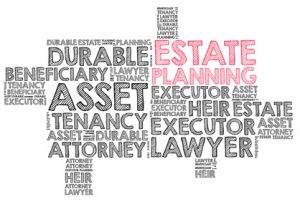 A strong marriage continues to be something much sought after in our culture, even if it takes some of us more than one try to achieve it. While having a partner to share the ups and downs of life with can provide a measure of security, it can easily get complicated when children are involved. In blended families, even adult children are required to make major adjustments. In terms of financial security and estate planning and protection, there are some important steps you can take to ensure that those you care about are provided for in the future, while also helping to prevent potential squabbles that could arise.
Planning For Your Family Once Remarried
One of the most important things you can do when getting remarried is to go through and update your will. If your will is not changed to reflect your current situation, it could be contested and declared invalid, subjecting your estate to New York intestacy laws. This means that your property and assets would be distributed through the probate court, a potentially long, contentious, and complicated process. Your assets would be divided among your heirs through the laws of intestate succession as follows:
Your current spouse would be entitled to the first $50,000, and then half of the balance of any additional assets;
Once your spouse received their share, the remainder would be divided equally among your natural or legally adopted children;
In the event you have step children, they would not be entitled to any portion of the estate.
While your current spouse would be entitled to inherit your assets through the will, they may not be entitled to remain in your family home. If you both were living in your home and the title was in your name only and had not been changed to reflect your new marital status, the house could be sold, with the profits listed and distributed along with the other assets in your estate.
A report on estate planning for blended families in the Huffington Post suggests one option may be to grant your spouse the right to occupancy. This entitles them to live in the home for a specified amount of time, after which it would revert back to your children or any other named heir.

Reach Out to Us for Help
If you need to update your existing estate planning documents or make changes to your will, contact our experienced New York estate planning attorneys today. At Cavallo & Cavallo, we know that there are often strong emotions when it comes to providing for second marriages and blended families. We can help guide you through the process, ensuring that everyone's rights and interests are protected. With offices in the Bronx and Westchester, we are your neighborhood law firm, so call or contact us online today for a free and confidential consultation.
Resource:
huffingtonpost.com/ann-margaret-carrozza/second-marriage-estate-planning-in-a-second_b_2956022.html