Three Ways to Protect Yourself and Your Assets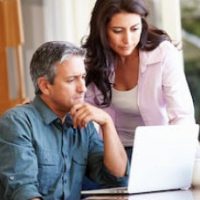 You work hard to achieve financial security, with the goal that investments you make in property, businesses, and personal accounts will provide for you and your loved ones. Protecting your assets should be a top priority and National Public Health Week highlights three specific steps you can take to help reach this goal.
Actions to Take During and After National Public Health Week
The first week of April is designated as National Public Health Week, which is sponsored by the American Public Health Association. It addresses issues related to illnesses, injuries, and chronic conditions that often impact communities and jeopardize the health and livelihood of residents. In addition to encouraging a better quality of life, improving your health and safety plays a significant role in protecting your assets. The various costs associated with even a minor accident or illness can quickly deplete your savings.
This year, take this week as an opportunity to review your own health and safety. The following are three major areas to start:
Protect Your Health
While you rely on your medical providers for the care you need, it is important to act as your own patient advocate. This means making it a point to communicate effectively regarding issues that impact your overall health and well being. It also means taking actions in your personal life to help avoid injuries or diseases. Family Doctor recommends the following:
Eat healthy, avoiding foods that are processed and high in fat or sodium;
Exercise regularly, getting at least 30 minutes of brisk activity five times a week;
Watch your weight, which can be a risk factor for a variety of diseases;
Avoid prolonged sun exposure, which increases skin cancer risks;
Quit smoking, which is a leading cause of respiratory and heart disease;
Avoid overindulging in alcohol and limit yourself the amount you drink on a daily basis.
Protect Yourself At Home
In addition to protecting yourself against illnesses, you need to take precautions to prevent accidental injuries. Unfortunately, at home is one of the most likely places for accidents to occur. The American Association of Retired People (AARP) recommends taking the following precautions:
Repair any torn carpeting or loose floorboards in your home;
Use caution in the kitchen to protect against burns or cuts;
Protect air quality by changing filters regularly;
Make sure outdoor landscaping is kept neat and walkways are well lighted;
When grilling or using a fire pit, make sure to have a water source nearby.
Find Out About Services In Your Community
New York City offers numerous resources for area residents, which can allow them to remain in their own home longer rather than relying on nursing home care. Find out about the services offered and how Medicaid planning can aid in eligibility.
Contact Our New York Asset Protection Attorneys
At Cavallo & Cavallo, we provide trusted legal guidance to help protect yourself and those you love. To discuss options in planning for your future, contact our Bronx & Westchester estate planning attorneys to request a consultation in our office today.
Resource:
nphw.org/nphw-2019
https://www.cavallolawyers.com/protect-your-assets-by-reducing-your-future-long-term-care-costs/