Asset Protection Goals For The New Year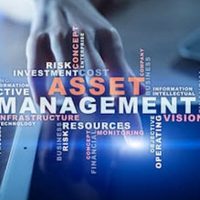 When most people think of asset protection, they think of financial strategies designed to better manage wealth. While that is an important consideration, assets are more than just money in the bank.Take a quick inventory of the things that matter most to you. Regardless of your occupation, the amount of property you own, or the amount of money you have saved, there are some asset protection goals you can set in the new year to help ensure you are protected.
Protecting Your Four Most Important Assets 
Having a significant amount of savings and solid investments is a worthy goal for the new year. But even if you are just starting out or have suffered major impacts, there are important assets you likely already have. The following can help ensure these are protected:
Your health
Your health is your most important asset. Without it, all sorts of other problems stem. This year, schedule regular check ups with your doctor and get recommended screenings. The U.S. Department of Health advises giving up bad habits, reducing stress, and taking other steps to lead an overall healthier lifestyle as well. This is a tall order and does require some time and effort on your part, which is why this asset is so often neglected. 
Your family
Most people put their families over their own health and well-being, but there is little you can do to help them if you do not take care of yourself. Aside from protecting your own health, make sure you have the proper estate planning documents in place. This includes a will, a trust (particularly if you have small children), and advance directives. Enable easy access to funds by designating bank accounts as payable on death (POD) and consider life insurance, particularly if your children are small or you are carrying a lot of debt.
Your home
A place to live is one of your most important assets. Are you currently renting? Consider whether the payments are affordable and the outlook for the future. If you do not currently have it, get renters insurance. If you own your home, Better Homes and Gardens provides a list of routine maintenance tasks.
Your income
Some people have trust funds or other sources of passive income they can rely on to support themselves. If this is the case, make sure it is managed wisely. For the rest of us who have to go to work, protecting your health helps to ensure a steady income for years into the future. Other steps you can take include honing your skills, either through classes or an apprenticeship, and making sure you have long term disability insurance in place.
Let Us Help You Today
At Cavallo & Cavallo, we offer strategies to help protect clients at all stages in their lives. To discuss your options, call or contact our Bronx & Westchester estate planning attorneys online and request a consultation in our office today.