Including Your Online Presence in Your Estate Planning Documents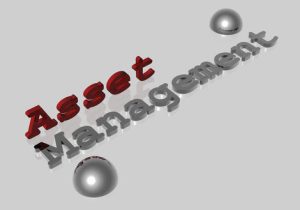 Estate planning not only plays a major role in ensuring your family is provided for in the event of your passing, but it can also ensure they have the access to the information and documents they will want or need. While accounting for physical assets such as money, property, cars, and bank accounts is important, most of us spend at least part of our time online, and internet assets and property are important to account for as well. In our digital age, proper estate planning includes listing the resources we have used and developed over the internet, and ensuring the items and information contained within pass on to the people we want to have them.
Including Digital Assets and Online Accounts in Estate Planning
While millennials may be the generation that has grown up in the computer age, many of those in earlier generations are highly proficient in conducting both professional and personal business via the internet, in addition to accumulating digital assets. According to a Financial Advisor report, it is vitally important to acknowledge the following when drawing up your estate planning documents:
Online Accounts: It seems as if everyone today is using social media, including sites such as Facebook, Twitter, and Instagram, in addition to professional networking sites such like LinkedIn. These sites often contain personal and business contacts as well as pictures and videos, and may be the primary means of communication between you and certain people in your life. In drawing up your estate planning documents, it is important to provide your beneficiaries with internet addresses and usernames for these accounts, as well as passwords they may need in order to either delete or change your information. In the event of a death, social media often serves as to memorialize the one who passed, and Financial Advisor urges social media users to consider how they would like their 'virtual afterlife' handled.
Digital Assets: According to PC Magazine, the term 'digital assets' refers to any type of online organization or business a user creates or accumulates, and it includes text, recordings, and animations. In your estate documents, you want to include any email addresses and passwords you maintain, which could contain valuable information about your accounts and online activities, as well as user names and passwords for accounts you may have established with places such as Pinterest, Ebay, and Etsy. Remember to include credit accounts with online retailers such as Amazon, and provide detailed information regarding websites you own, operate or contribute to regularly, as well as any domain names you currently own.
Let Us Assist You with Your Case
When considering your future and the futures of those you love, estate planning documents can give you peace of mind and security. If you have questions about your estate plan, or need help in addressing assets you may not have considered, contact Cavallo & Cavallo today. As your neighborhood law firm, our experienced New York estate planning and asset protection attorneys offer the trusted legal guidance you need and the professional, caring client service you deserve.
Resources:
http://www.fa-mag.com/news/top-estate-planning-issues-generation-x-needs-to-consider-21441.html
http://www.pcmag.com/encyclopedia/term/41283/digital-asset