Protect Your Assets During Tax Season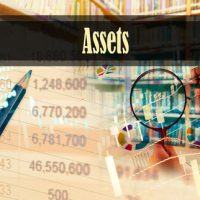 Now that a new year has begun, it is time to give some thought to the upcoming tax season.  Regardless of the size of your income or estate, this can be a challenging time of year. Dealing with the IRS can be intimidating, whether you are an individual, a business owner, or a tax professional. Criminals know this, and capitalize on it to exploit victims through a variety of tax schemes. In order to protect your assets, it is important to be aware of the types of scams to watch out for this tax season.
Tax Scams To Look Out For In 2018
According to the Internal Revenue Service (IRS), tax scams cost victims millions of dollars each year, in addition to the costs associated with the theft of personal identifying information. To protect yourself, it is important to be aware of the most common scams impacting consumers, which for 2018 include the following:
IRS Impersonation Scams: These scams, in which criminals impersonate IRS officials and collection agencies, are part of a long running scheme that continues to snare unsuspecting victims. Scammers claim the person owes money for past due taxes and could be subject to immediate arrest if the bill is not paid. It is important to realize that if, by chance, you do owe money to the IRS, you would receive a series of letters first and would have the option to appeal your case before any legal action is taken.

Scams Targeting Tax Professionals: Criminals target tax professionals, through fraudulent software or by claiming to be e-service providers, with the goal of obtaining personal identifying information from their clients. They may end up diverting tax returns that are meant to be filed, while using the information to claim any refund due for themselves.

Scams Targeting Payroll and Human Resource Departments: Scammers have gotten sophisticated in duping companies into giving over sensitive personal and wage information about their employees. By obtaining a copy of your W-2, they can steal your identity along with your refund.
Protecting Your Assets Against Tax Scams
A 2017 CNBC news report on tax scams states that protecting yourself against telemarketing scams and tax refund fraud is fairly easy. File your tax return early, and simply refuse to provide any personal or financial information if you are contacted over the phone, computer, or by mail.  You can always contact the IRS directly if you have any concerns about money you might owe. Protecting yourself against the theft of your identity is a more difficult matter. Do not click any links in email attachments, monitor your credit report regularly, and make sure you only deal with reputable, experienced tax professionals.
At Cavallo & Cavallo, we work with you during tax season and throughout the year to help ensure your interests and assets are protected. To find out additional ways to ensure your money and property are kept safe for yourself and future generations,  call or contact our New York estate planning and asset protection attorneys online and request a consultation in our Bronx or Westchester office today.
Resources:
irs.gov/newsroom/tax-scams-consumer-alerts
irs.gov/newsroom/tax-scams-consumer-alerts