Condos Vs. Co-Ops As A New York Real Estate Investment Strategy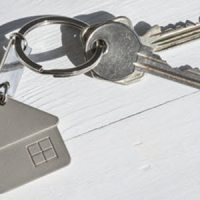 Most people are familiar with condominiums (or "condos") as a real estate option. With a condo, purchasers buy a unit within a larger dwelling, and they own the space within their unit and an interest in the common areas. Another option, relatively unique to New York, is a housing co-operative (or "co-op"). In New York, co-ops outnumber condos by an estimated 75%. The co-op is a type of housing in which you buy shares in a co-operative corporation that is the building or housing entity. By purchasing shares, you are given a lease that allows you to occupy a unit in the building based on the proportion of shares you own. Co-op owners are shareholders in the non-profit corporation that owns the entire building, rather than outright owners of specific property within the building.
Differences Between a Condo and Co-op in New York
The most crucial distinction between the two is the interest that the purchaser holds in the property. A condo is a property you own that comes with a deed. A co-op is a share in a larger interest of the building that you do not own. Instead of a deed, the co-op purchaser gets a lease. While a co-op may be cheaper to invest in, they frequently come with higher down payment costs, higher monthly association fees, and an approval process that is more complicated than that for a condominium.
The co-op also offers less flexibility and control over the unit for its residents, since they are not owners and any improvements or renovations would be subject to the building owners. Co-op boards also tend to be more stringent than condo boards, so those who seek less oversight may be more comfortable in a condominium building.
Additionally, it is simpler for new condo owners to rent out the property right away and use the condo as an investment. Co-op purchasers may be subject to certain residential requirements and other restrictions before they can sublet their unit for rental income. As an investment tool, condos usually have a higher up-front cost but can bring a return on the investment much sooner than a co-op purchase.
For some, the difference between a condo and co-op may simply come down to a matter of preference or cost-effectiveness. For others, a number of other factors may be involved. Either way, the decision-making process can seem overwhelming and complicated at times. An experienced New York real estate attorney that is familiar with the differences between condos and co-ops can sit down with you and help you break down your preferences, finding the best fit for you.
Our New York Real Estate Attorneys Can Review Your Options When Considering a New York Condominium or Co-Op Purchase 
While a real estate broker can offer helpful guidance, a real estate attorney with years of experience reviewing property sales and closing can help you plan a real estate investment strategy that benefits you in the short and long term. At Cavallo & Cavallo, our Bronx & New Rochelle real estate attorneys can help you navigate the New York real estate market and help you plan your next steps.
Source:
investopedia.com/articles/personal-finance/090115/living-new-york-city-coops-vs-condos.asp