Mistakes To Avoid When Purchasing Property In New York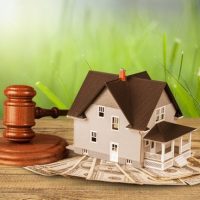 Purchasing real estate can be one of the biggest events of a homebuyer's life, and is usually one one the most important – if not the single biggest – purchases they will ever make. The process can be exhilarating but is fraught with potential complications, however. Some common errors that homebuyers may make while looking at properties include:
Negotiation Mistakes
Do not assume that the price on every home is negotiable, or that you can start with a "lowball" offer well below the seller's asking price. Sellers may have different strategies in mind when setting a price, and a buyer can lose out on a home they've had their hearts set on by misreading a seller's goals, or misreading the market in general. If it is a seller's market, a home's final price could sail well over the original asking price. In a buyer's market, bidders might have more leverage in the negotiation process. Either way, the buyer must know the "temperature" of the real estate market and try their best to negotiate fairly with the seller.
Focusing on the Wrong Things in a Property
It is easy to focus on aspects of a home that are trendy, or share popular design features with what is seen on reality TV shows. Often, however, some attractive features may have nothing to do with the home's actual value or structural integrity. A home following the latest trend in countertops might have structural flaws or location issues, for example, that could make it hard to sell later on. A living room that looks great on social media doesn't help if the property is located down the block from a waste treatment plant, for example.
Many people fail to consider that, some day, they will likely end up selling the home they are purchasing now. It could be many years from now, but one thing that can't be changed or improved about the property is its location and neighborhood. Focusing on the interior while disregarding a home's surroundings can lead to buyer's remorse down the road.
Saving Money by Lowering Your Down Payment
Reducing your down payment to the lowest amount needed to obtain financing could work in the short term but cost you dearly over the long term. The more you pay up front, the less you will pay over the years. Your monthly payments and total interest paid will be much less – perhaps tens of thousands overall – if you can pay the maximum down payment possible under your financial circumstances.
Passing Up Good Properties to Hold Out for a "Dream Home"
In a cutthroat real estate market like New York's, one can't presume that a listing they liked will still be there later. Frequently, homebuyers make the critical mistake of deciding they'll keep a place in mind while they continue searching for the elusive "perfect home". When they get back to the realtor about a listing they liked previously, they are disappointed to find out it has sold and they are back to square one in their search. A key to finding a great home is learning what your requirements are, what you can live with, and what you can't. You may not find the "dream" house, condo, or co-op during your search, but you can usually find one that checks most of the boxes.
Trying to Handle the Process On Their Own
Buyers may scoff at a realtor's fees and percentages, or the cost of hiring an attorney to assist in the real estate process. Often, this go-it-alone approach may come back to haunt them. In reality, buyers that try to negotiate and complete the purchase process on their own almost always end up overpaying in some way. Completing the purchase of a home all the way through closing is a complex process in New York, which can be made easier with the assistance of real estate brokers and a real estate attorney that knows the ins and outs of applicable New York real estate laws.
Our New York Real Estate Attorneys Can Guide You Through the Process of Buying Real Estate
Whether this is your first time purchasing a home in the Bronx or New Rochelle area, or you are relocating or buying additional property, we are here to help. Our Bronx and New Rochelle real estate lawyers at Cavallo & Cavallo have years of experience helping people navigate the New York real estate market and securing a new home. Contact us today for help.
Source:
forbes.com/sites/fredpeters/2022/04/03/q1-2022-in-nyc-real-estate-new-york-market-remains-a-juggernaut/?sh=428bcf097612