Considering a Prenup? An Asset Protection Trust May Be a Better Strategy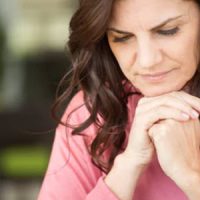 Meeting the right person and making plans to get married is a major milestone in life. Whether it is your first marriage or you are starting over after a previous divorce, it is easy to get swept up in the moment and all of the emotions involved. However, it is always important to address some practical considerations, particularly when it comes to protecting your assets. While creating a prenuptial agreement has advantages for both you and your fiance, creating a trust may be a better strategy.
The Pros (and Cons) of Prenuptial Agreements
In the flush of excitement that surrounds planning a wedding, the idea of a prenuptial agreement may be the farthest thing from your mind. Unfortunately, prenups often get a bad rap. People think they are something that only high wealth individuals need or that it will cast doubts on the success of your upcoming marriage.
Nothing could be further from the truth. While a prenuptial will set parameters for matters such as marital property division and alimony proceedings in the event you get a divorce in New York, it can also accomplish other objectives which actually benefit your marriage. These include:
Encourages open, honest communication about money issues;
Provides full disclosure of all assets and debts owed by each party;
Allows you to set financial goals for the future;
Addressing some estate planning issues, such as advance directives and inheritance rights.
As money is one of the leading issues couples argue about and divorce over, having these discussions before you tie the knot ensures you and your partner are on the same page. Unfortunately, getting them to agree to a prenup may be a challenge. The other downside is that it may be easily contested and overturned in court.
Protecting Assets in the Event of a Divorce Through a Trust
Establishing a trust may be a better alternative to having a prenuptial agreement. You can initiate it either before or after you get married, you do not need your spouse to sign any documents, and they are less likely to feel threatened by a trust or question your motives.
One of the main purposes for obtaining a prenuptial agreement is to protect certain property and assets in the event of a divorce. This can be accomplished through a trust. For example:
A trust can shield savings and investments you accumulated prior to the marriage from being transmuted or mixed in with accounts shared by you and your spouse, preventing them from being subject to marital property division in divorce.
A trust can shield certain assets from your spouse in probate court proceedings, helping to ensure children from prior marriages or other family members receive property or assets you intended for them
Contact Us Today for Help
Getting married has major impacts on your current and future finances. At Cavallo and Cavallo, we can help ensure your rights and best interests are protected. To schedule a confidential consultation in our office, contact our Bronx & Westchester estate planning attorneys today.
https://www.cavallolawyers.com/five-common-mistakes-when-creating-a-will/