Defensive Driving Protects You Against Liability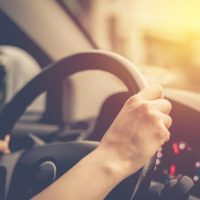 As experienced Bronx & Westchester estate planning attorneys, one of our goals is to eliminate situations that could leave you liable to lawsuits. There are a variety of circumstances in which you could be sued for injuries or property damage suffered by others. One of the most common is through motor vehicle accidents.
While automobile insurance coverage covers some expenses, it is not uncommon for cases involving severe injuries to end up in court. Being named as a defendant leaves you vulnerable to settlements or judgments worth hundreds of thousands of dollars. It could also result in liens being placed on your home or other property. To reduce this risk, be aware of the dangers and practice some simple defensive driving techniques.
Actions that Could Leave You Liable in a Car Accident
According to the state Department of Health, car accidents leave more than 5,000 people in our area with serious and potentially life threatening injuries each year. While road conditions, heavy traffic, and adverse weather are often contributing factors, the underlying cause in the majority of car accident cases is the reckless driving behaviors of others on the road. Engaging in any of the following increases your risks and could leave you liable in a car accident injury claim:
Speeding and going too fast for conditions;
Running red lights or stop signs;
Failure to yield or merge with traffic;
Tailgating and other aggressive driving behaviors;
Driving while excessively tired and fatigued;
Distracted driving, such as talking on cell phones, checking emails, or texting;
Driving under the influence of alcohol, drugs, or even prescription and over the counter
In addition to leaving you with serious injuries that could impact your ability to work, the above actions could injure other drivers, their passengers, and any bicyclists or pedestrians on the road. Along with the risk of criminal charges, you could be facing legal liability for their damages as well.
Liability for Car Accidents and Injuries
Car insurance coverage may cover a portion of the damages that result when a collision occurs. However, these policies do not provide compensation for the pain, suffering, and loss of enjoyment in life victims suffer, which can represent a significant portion of a claim.
As a result, a car accident victim may opt to file a personal injury lawsuit instead. Even if you were only partially at fault, under New York negligence laws you could be liable for damages. To reduce your risks, follow these defensive driving tips:
Allow other drivers plenty of room on the road;
Reduce the temptation to speed by allowing yourself plenty of time to reach your destination;
Avoid getting into confrontations with other drivers;
Get plenty of rest and refrain from driving if you are tired or taking medication.
Let Us Help You Today
At Cavallo & Cavallo, our top priority is protecting you and your financial security. To discuss additional precautions you can take, contact our New York asset protection attorneys and request a consultation in our office today.
Resources:
nysenate.gov/legislation/laws/CVP/1411
health.ny.gov/statistics/prevention/injury_prevention/traffic/county/new_york/2014/new_york_co_res_fs.pdf
https://www.cavallolawyers.com/considering-a-prenup-an-asset-protection-trust-may-be-a-better-strategy/