Downplaying Nursing Home Complaints Puts Patients in Dangerous Conditions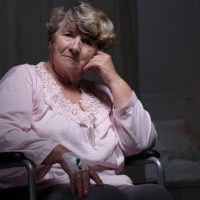 For family members or friends considering a nursing home for aging loved ones, news reports of cases involve abuse, neglect, and substandard care can be particularly frightening. When your loved one's needs require this level of care, what can you do to ensure the place you choose with treat them with the care and respect they deserve? The following highlights how to research complaints regarding nursing homes in our area, and signs to look for when you visit that could indicate problems.
Nursing Home Complaints in New York
Recent reports have raised alarms, both among family members of those in nursing homes or with those currently considering these types of facilities as an option for long term care. According to a September 2017 report issued by the U.S. Department of Health and Human Services (HHS), New York is one of a handful of states in which serious nursing home complaints have not been investigated in a timely manner, putting patients in potential jeopardy.
The report, which is based on events recorded between 2011 and 2015, advises that nursing home complaints are generally placed into one of three categories for investigation:
Immediate Jeopardy: These involve allegations of abuse, injury, or other types of harm, which must be investigated within two days of when a complaint is filed.

Non-Immediate Jeopardy/High Priority: These involve allegations of negligent conditions that could have an impact on a patient's physical, emotional, or psychosocial well being, and must be investigated within ten days of a complaint.

Other complaints: These involve situations that do not put nursing home residents in immediate jeopardy. There are no timelines for investigating these cases, and some require no further action than referring the complaint to the nursing home administration.
Complaints about local nursing homes are reported to the New York Department of Health (DOH). They received over 4,000 complaints during 2015, of which 43 percent were of a high priority status. Of this number, only half were investigated within the proper timeframes.  Problems were staffing have been blamed for slow response times, which the DOH claims it is working to address.
What to Look for in a Nursing Home
You can view general information and complaints about nursing homes in our area by using the DOH Nursing Home Health Profiles tool. This allows you to compare different nursing homes in various categories, to find the one best suited for your loved one.  When visiting a facility, look for the following:
Residents who appear happy and alert;
Staff members who are friendly and engaged;
Administrative staff who are willing to show you around and answer your questions;
Rooms, hallways, and public areas that appear clean, comfortable, and well furnished.
Once your family member or friend is settled into a nursing home, make frequent, unannounced visits and pay attention to their behavior to ensure they are making a smooth transition. For more information about obtaining quality long term care for your loved ones, call or contact Cavallo & Cavallo online and request a consultation with our New York nursing home attorneys today.
Resource:
oig.hhs.gov/oei/reports/oei-01-16-00330.pdf?utm_source=STAT+Newsletters&utm_campaign=a1ad0ab39b-MR&utm_medium=email&utm_term=0_8cab1d7961-a1ad0ab39b-149725569