Estate Planning For Late Bloomers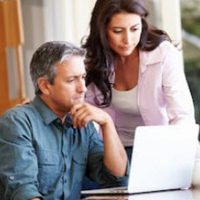 Happy birthday, sweet 49.  This time next year, you will start receiving birthday greetings and a big pile of other correspondence from the AARP. Of course, you are probably wondering if you will ever be able to afford to retire.  The financial struggles of millennials and Generation Z have been dominating the news headlines recently, but Generation X is not having an especially easy time after the double whammy of the pandemic and inflation, either.  Visiting the websites of estate planning law firms is probably a confounding experience, because compared to those seniors you see walking on the beach on the homepages of those estate planning websites, you do not own anything that qualifies as an estate.  It is not too late to make plans, though, and the first step is to contact a Bronx estate planning lawyer.
Whether You Are Late to the Party or Late to the Workforce, There Is Still Time to Save Up for Retirement
The good news is that you are not the only person your age who has little or no money saved for retirement.  In fact, 42 percent of 55-year-olds have less than $100,000 in retirement savings.  How much you have saved also depends largely on circumstances outside your control.  The people with the most retirement savings tend to have employer-provided retirement accounts.  Likewise, they tend to have received financial support from their parents well into adulthood, such as having their parents pay for college or giving them cash gifts to use as a downpayment on a house.  Therefore, they were able to put some of their income into savings, whereas the rest of us had to pay it toward home mortgage debt, rent, or student loans.
If you have recently returned to the workforce or have recently decided to reorganize your finances to prioritize saving for retirement, there are still plenty of opportunities to save up.  Retirement accounts, employer-provided and otherwise, tend to offer plans where people in their 50s can make catch-up contributions.
Your Retirement Does Not Have to Be Anything Fancy
Having realistic expectations is one of the building blocks of happiness at any age.  If you are just getting started saving for retirement, stay away from those aspirational articles about how $1 million in retirement savings is now considered chump change.  Qualifying for Medicaid nursing home care is an attainable goal, and so is being able to afford long-term care insurance.  Living within your means and downsizing your lifestyle are good habits to build at any age.  Remember that, even if you do not own much property, you still need to write a will and to state your wishes in writing about who can make decisions on your behalf if you become seriously ill.
Schedule a Confidential Consultation With a Bronx Estate Planning Attorney
An estate planning lawyer can help you get started on your estate plan, even if it would have been a good idea to get started years earlier.  Contact Cavallo & Cavallo in the Bronx, New York to set up a consultation.
Source:
humanitywealth.com/financial-planning/10-tips-for-financial-planning-for-late-bloomers/