Home
>
Blog
>
Estate Planning
>
Instead of Spending Down Your Assets to Qualify for Medicaid, Spend Them on Long-Term Care Insurance
Instead of Spending Down Your Assets to Qualify for Medicaid, Spend Them on Long-Term Care Insurance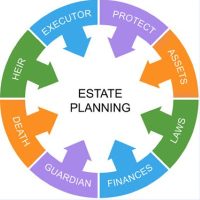 The picture of retirement for the current cohort of working adults is anything but rosy.  It is getting harder to find jobs that pay for retirement savings or offer pensions, so that means that anything that you save for the future has to come out of your take home pay.  Therefore, if you are one of the lucky few who can qualify for a home mortgage, then you probably don't have much money left to put into savings while you are paying down your mortgage.  Decades later, when it is paid off, you are approaching the age where you can draw Social Security.  How long you will continue working will likely depend more on your health than on your finances.  You do your best to take care of your health, but it really isn't possible to predict when you will need long-term care.  In the worst-case scenario, Medicaid will pay for nursing home care if you have no other way to afford it, but you have other options besides the worst-case scenario.  To find ways to afford long-term care, contact a Bronx estate planning lawyer.
How Much Property Can You Own to Qualify for Medicaid Nursing Home Care?
To qualify for Medicaid nursing home care in New York, if you are unmarried, the value of your assets must not exceed $30,180, and your income cannot exceed $1,677 per month.  If you are married, your house counts as an exempt asset if your spouse continues to live in the house while you are in the nursing home.  Once you enter the nursing home, though, most of your income goes straight to Medicaid; for example, it helps itself to your Social Security check.  The only spending money you get is $50 per month, which is the personal needs allowance.  Likewise, if you received nursing home care as a Medicaid beneficiary, then after you die, Medicaid can file a claim with your estate during probate to reimburse it for as much as possible of the money it spent on your care.
How Affordable Is Long-Term Care Insurance?
Estate planning lawyers sometimes encourage clients to spend down their assets in order to qualify for Medicaid, but here is a better idea.  If you have enough income that you would have to reduce it to qualify for Medicaid, you should use it to buy long-term care insurance or hybrid life insurance, instead.  Hybrid life insurance pays benefits to survivors and also pays for nursing home care for the policyholder.  Long-term care insurance premiums are very affordable if you start paying when you are younger than 60.
Schedule a Confidential Consultation With a Bronx Estate Planning Attorney
An estate planning lawyer can help you get started on your estate plan, including making plans to pay for long-term care in a nursing home or assisted living facility.  Contact Cavallo & Cavallo in the Bronx, New York to set up a consultation.
Source:
forbes.com/sites/bobcarlson/2023/05/23/why-medicaid-shouldnt-be-your-long-term-care-plan/?sh=5ccac4fe29ce