Seniors, Beware: Uncle Sam Is The Worst Landlord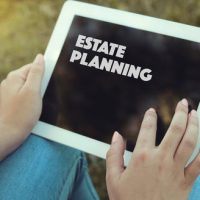 No matter how high your income is, retirement means giving up the possibility of the bonuses and promotions that made some years more exciting than others during your working years.  If not employment income, though, then what?  Many current members of the workforce do not have the luxury of choosing among ways to diversify their investments.  For millennials, living on a fixed income is a matter of when, not if.  It's a good thing you aren't materialistic, because your options are annuities or Social Security; if you are lucky enough to have a pension from a public sector job, then rock on with your pension.  If you require nursing home care, but you don't have insurance or savings to pay for it, Medicaid will pay for nursing home care for patients who have no other means to afford this care, but be warned that it would be charitable to say that Medicaid only covers the basics, while still managing to nickel and dime the seniors who can least afford it.  Even if you are not wealthy, a Bronx estate planning lawyer can help you afford a modest lifestyle in retirement instead of living in abject poverty.
Medicaid Nursing Homes Wreak Havoc on Your Finances Before and After You Die
When Medicaid pays for your nursing home care, it only pays for the bare necessities.  Food, lodging, nursing care, and basic grooming services such as haircuts are included, but what should you do if you want to send your grandchildren a Christmas present or keep some of your favorite snacks in your room?  Can't you just use your Social Security check for personal purchases?  No, you can't, because once you move into a nursing home funded by Medicaid, your Social Security checks go straight to Medicaid to offset the cost of your care.  The only cash you get is in the form of the personal needs allowance, which in New York is only $50 per month.
This meager $50 allowance is all you get to pay for clothing other than hospital gowns, toiletries other than the prison-grade tissues and soap the nursing home provides, and food other than what the cafeteria serves.  A recent report by Matt Sedensky of the Associated Press shows how seniors in nursing homes live in austere circumstances, spending months saving up for a new pair of shoes or headphones.  To make matters worse, nursing homes sometimes ask residents to use their allowance money to pay for things that should be included, such as haircuts and shampoo.  To add insult to injury, after you die, Medicaid can ask your estate to reimburse it for the money it spent on your accommodations and care.  This, by itself, is a reason to buy long-term care insurance or hybrid life insurance, even if you don't do any other estate planning.
Schedule a Confidential Consultation With a Bronx Estate Planning Attorney
An estate planning lawyer can help you face the harsh realities associated with estate planning.  Contact Cavallo & Cavallo in the Bronx, New York to set up a consultation.
Source:
apnews.com/article/nursing-home-medicaid-personal-needs-allowance-poverty-2e0a2d90d7d63d4b476397a50a9cddff