Estate Planning For Parents Of Special Needs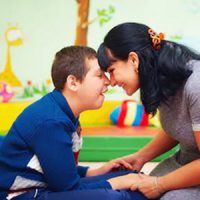 As a parent, it is natural to have concerns about how your children would be provided for in the event anything happened to you. This is particularly true for parents of children with special needs. The following explores some of the options available in terms of estate planning that can help protect their financial security, both now and in the years to come.
Advance Planning For Special Needs Children 
According to statistics from the Centers for Disease Control and Prevention (CDC),
one out of every six children has some type of developmental disability. In cases of serious impairments or if your child suffers chronic health conditions that are likely to impact their ability to provide for themselves in the future, you want to take steps now to ensure they continue receiving the financial support they need.
Special needs planning helps to accomplish this important task. As you will not always be there to protect them, there are tools that help ensure they are provided for in the future. Common goals in this type of estate planning include:
Providing for the child's housing and other basic living costs;
Managing assets to ensure future financial security;
Making sure they get the medical care, rehabilitative therapy, and other support services they need.
Providing for a special needs child's basic costs of living can be challenging enough. Unfortunately, the high costs of supplemental care can quickly wipe out their inheritance. An added concern in estate planning for special needs children is protecting their rights to certain types of public benefits.
Ensuring Your Special Needs Child's Future Financial Security
Even if you have been able to set aside significant amounts to leave for your special needs child, there is still the issue of how these assets will be managed once you are gone. In addition, leaving them a large inheritance will likely make them ineligible for Medicaid, which can help provide medical care, assisted housing, and other support services.
To ensure eligibility, Forbes reports that some parents disinherit special needs children so that they can qualify for benefits. However, this is a drastic step and there are far better options available. Creating a special needs trust allows you to accomplish the following:
Ensures eligibility for Medicaid and other public services your child may eventually need;
Designates someone you trust to manage assets and make periodic distributions;
Allows you to contribute assets over the course of your life or funnel funds from life insurance policies, investments, and other accounts in the event of your death;
Avoids probate court proceedings, which can be confusing, costly, and time-consuming.
Let Us Help You Today
At Cavallo & Cavallo, we give parents of special needs children peace of mind by helping them ensure their children are provided for, both now and in the years to come. To discuss special needs trusts and other options available, contact our Bronx & Westchester estate planning attorneys and request a consultation in our office today.