Holiday To-Do Estate Planning Checklist To Protect Yourself And Your Loved Ones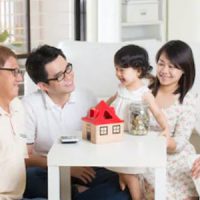 While the situation surrounding the COVID-19 pandemic will require extra precautions, there are still ways to get together safely with the ones you love. These gatherings provide an important opportunity to reflect on changes in family situations. This can help in completing important estate planning tasks, ensuring you and your loved ones are protected.
Holiday Planning During The COVID-19 Pandemic 
The holidays are a time for festive gatherings with family and friends. Before making your plans, be aware of new travel guidance for the Thanksgiving holidays that was recently issued by New York Governor Andrew Cuomo. According to an October 31, 2020 ABC News report, the state is now mandating that all travelers test negative for the virus before and after visits:
For those coming to New York: Visitors must provide proof that they tested negative within three days prior to their arrival. Once here, visitors must quarantine for three days, taking another COVID-19 test on the fourth. If they continue to test negative, they can end quarantine.

For residents traveling to other states: If you take a day trip to another state to visit relatives, you must take a COVID-19 test within four days of your return. For longer visits, resident requirements are the same as non-residents.
Your Holiday Estate Planning To-Do List
COVID-19 protocols will likely have an impact on your holiday arrangements. However, it still provides an important occasion to check in with family members and loved ones. During these gatherings, use the following to-do list to note changes that require updates in your estate planning documents:
Updates to your will. Make note of births, deaths, marriages, or divorces in your family and make an appointment after your visit to update your will.

Make sure you (and others) have advance planning documents in place. Advance planning documents help to communicate your wishes regarding health care in the event of a serious illness (such as COVID-19) and authorize family members to make important medical decisions on your behalf.

Consider creating a trust. A trust can be used to make periodic distributions to those you care about, preventing them from squandering an inheritance. A trust can also help in providing for special needs children or adults.

Assess the health of older adult family members. Older adults are among those most at-risk for COVID, so they may be unable to attend family gatherings. Whether in person or via video conference apps, it is important to assess how they are coping. Consider whether assisted living may be needed in the future. Caring.com reports this can total more than $12,000 per month in New York, but establishing a Medicaid trust can help to cut out of pocket costs.
Contact Us Today for Help
As your neighborhood law firm, Cavallo and Cavallo provides the trusted legal guidance you need in completing important estate planning tasks. To schedule a consultation in our office, call or contact our Bronx & Westchester estate planning attorneys online today.
Resource:
abcnews.go.com/US/travelers-york-test-negative-covid-19-cuomo-announces/story?id=73944730