Home
>
Blog
>
Real Estate
>
'Housing Reshuffling': How COVID-19 Continues To Impact The Real Estate Market
'Housing Reshuffling': How COVID-19 Continues To Impact The Real Estate Market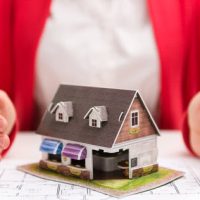 People in the New York City area continue to suffer serious impacts due to COVID-19. Meanwhile, the real estate market has been in a near constant state of flux. 'Housing reshuffling' is the term coined to describe the large numbers of people currently buying or selling a home. The following details this latest trend and factors to consider when entering the market.
COVID-19 Prompts Major Changes In The Housing Market 
The COVID-19 pandemic has impacted every area of our lives, including the way we buy or sell homes. Over the past eight months, sellers have gotten more creative in marketing properties while buyers are more savvy in how they approach the process, such as attending virtual open houses. Beyond these changes, there is an overall trend influencing the real estate market, which has been referred to by Zillow as the 'great housing reshuffling'.
In reporting second quarter earnings back in September of 2020, the company's CEO stated that the real estate market is on the verge of a new dawn due to COVID. Related impacts are causing large numbers of people to consider a move while influencing housing preferences. This includes:
The desire to have more general overall space;
The need for one of more rooms that can be converted into home offices;
Increased value of outdoor spaces as community amenities versus enclosed areas, such as meeting rooms or health clubs.
Less consideration given to travel times for commutes as more companies continue work-from-home.
There is considerable debate over the time frames for finding a COVID-19 vaccine, but experts agree that the above factors are likely to remain a priority among house-hunters for years to come.
A Buyers Perspective
In addition to having one of the most expensive and competitive housing markets in the world, New York City is one of the areas hardest hit by the COVID-19 pandemic. Curbed advises that while there is no way to be sure of the long-term ramifications, the reality is that for now it is a buyers market.
Concerns over the virus have prompted a mass exodus among some city dwellers to more rural areas, resulting in a greater number of properties available. At the same time, with job lay-offs creating financial hardships and potentially preventing many people from making a move, some of the listings you are likely to see will be on the higher end of the price spectrum. To make sure you are prepared when entering the market, be clear on your budget and the qualities you value most in a home, view numerous listings online, and be ready to act when your ideal property does appear.
Let Us Help You Today 
At Cavallo & Cavallo, we have decades of experience in guiding clients through the home buying and selling process. To get the trusted legal guidance you need in navigating all the changes in the current housing market, contact our Bronx & Westchester real estate attorneys to schedule a consultation in our office today.
Resource:
curbed.com/article/nyc-real-estate-housing-rent-buy-manhattan-brooklyn.html
https://www.cavallolawyers.com/protecting-your-home-during-hurricane-season/