Four Common Myths About Estate Planning In New York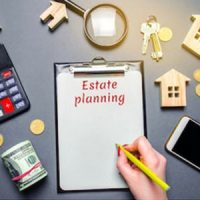 Between the situation surrounding the COVID-19 pandemic and the end of the year, which is quickly approaching, it is a good time to consider completing estate planning tasks. As experienced New York estate planning attorneys, we frequently hear from clients who wonder how and if this applies to them. There are some common myths floating around about creating a will or other documents and whether these actions are needed. We wanted to address these and dispel some of the most common misperceptions.
Dispelling Common Estate Planning Myths 
Forbes advises that estate planning continues to be one of the most commonly misunderstood areas when it comes to managing your money. People also often fail to appreciate how estate planning helps to protect them and their loved ones, both now and in the future. The following are four common myths:
I am not old enough or do not have enough property and assets to warrant an estate plan.
Everyone should have an estate plan in place, regardless of age, income, or the amount of property and assets they possess. It helps convey your wishes in the event of death or if you become incapacitated due to injuries or illnesses. As certain matters must be addressed in these situations, creating an estate plan can make it easier for your friends and family members.
All I need is a will and I can create this on my own.
A will is one of the most basic and important estate planning documents. It acts as a guide for New York Probate Court proceedings, providing an inventory of all assets and how they should be divided. However, there are issues it does not address, such as caring for minor children and disbursement of funds available through life insurance policies or other non-probate accounts. An estate planning attorney can advise you on other documents that may be required while ensuring all legal requirements are met.
Estate planning only impacts me in the event of death.
This is one of the biggest misperceptions regarding estate planning and one of the most relevant during the COVID-19 pandemic. Advance planning documents, such as a living will and healthcare powers of attorney, are important in the event you become incapacitated and help to communicate your wishes regarding care in the event you are on a ventilator or otherwise unable to communicate on your own.
Estate planning is a one and done deal.
Once you create an estate plan, it is important to review and update it regularly. The end of the year is a good time to do this, making sure your estate planning documents reflect your current situation and any changes in your finances or family.
Contact Us Today for Help
At Cavallo & Cavallo, we provide the trusted legal guidance you need when in estate planning and making sure any legal documents in place are updated regularly. To request a consultation in our office, call or contact our Bronx & Westchester estate planning attorneys today.
Resource:
cavallolawyers.com/estate-planning-asset-protection/
https://www.cavallolawyers.com/why-a-do-it-yourself-will-is-a-bad-idea/