Estate Planning: Making Sure Your Loved Ones Are Prepared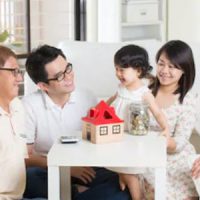 Estate planning is crucial in order to provide for your loved ones in the event of your passing. While it ensures your affairs are in order and that your final wishes are conveyed, it does little to comfort or reassure your family or friends if they are not aware that these documents are in place. In fact, not discussing your estate plan with heirs and beneficiaries can create confusion and problems after your death. The following are important areas to address.
Preparing Beneficiaries of Your Estate Plan
Creating a will, trust, advance directives, and other estate planning documents is important to protect yourself and others in the event of your death and in situations where you become incapacitated due to an accident injury, sudden illness, or chronic disease. You may have already designated your spouse, children, or closest friends to make important decisions on your behalf and to benefit from your estate. However, you need to be sure they are properly prepared for these duties and any other tasks that may be required. Ways to do this include:
Sit down and talk with close loved ones about your wishes in the event a life threatening situation occurs.
Make sure they are familiar with where wills and other estate planning documents are located.
Familiarize the person named as power of attorney of what bank accounts you have, what bills need paid, and any business interests that require attention.
Make sure the executor of your will is familiar with basic New York Probate Court policies in regards to estate administration.
Being the administrator of a will is a complex task. It requires a basic knowledge of financial matters and time to attend hearings. Consider whether the person you name is up to the task, especially considering that during this time they will likely still be grieving.
Avoiding Potential Problems With Your Will and Other Estate Planning Documents 
The death of a loved one can bring surviving family members closer together. It can also drive deep wedges between these relationships if they feel they have been unfairly treated or overlooked in the person's will. MarketWatch advises that the best way to avoid personal and legal disputes is to let people know where they stand prior to your passing.
Particularly if you intend to leave someone less than what they are likely expecting or want to provide stipulations on how they receive funds, you should discuss this matter with them prior to your death and in the presence of other beneficiaries. In addition to avoiding unpleasant surprises, this helps to eliminate doubts about your intentions and the potential for costly will contest proceedings.
Let Us Help You Today
When creating wills, trusts, and other estate planning documents, Cavallo & Cavallo provides the trusted guidance and experienced legal representation you need to ensure both you and your loved ones are protected. Call or contact our Bronx & Westchester estate planning attorneys online today to schedule a consultation in our office.
Resource:
marketwatch.com/story/breaking-the-taboo-how-to-prepare-your-heirs-for-your-death-2019-03-07
https://www.cavallolawyers.com/questions-concerning-adult-children-and-your-will/