Fall Fire Prevention Tips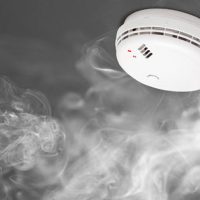 As one of your biggest assets, your home requires routine upkeep and maintenance. A change in seasons is a good time to tackle tasks that need to be performed on an annual or semi-annual basis. In the spring, people tend to focus on cleaning up the clutter that accumulates over the long winter months. During the fall, your focus should be on prevention. Fires are a common hazard during cold weather. To reduce your risks, our Bronx & Westchester estate planning attorneys urge you to follow some safety tips.
What Would You Do if a Home Fire Happened?
Home fires are something you hear about regularly but most people think it will never happen to them. According to the National Fire Protection Association (NFPA), more than 350,000 of these types of blazes occur each year, causing extensive property damage and serious injuries. Shockingly, home fires kill an average of seven people each day. In the majority of cases, their deaths were entirely preventable.
Fall is the most common time for household fires, so the NFPA sponsors National Fire Prevention Week each year in October. The focus is on ways you can reduce your risks of fires in your home, as well as on strategies to help protect yourself and your loved ones in the event a fire occurs. Recommended steps include:
Make sure you have adequate smoke alarms and that they are in proper working condition.
Plan a fire escape route for your home, with alternate plans based on where a fire might start.
Choose an outside meeting place for everyone to gather once they safely escape.
Review these plans monthly and make changes as needed.
Tips to Prevent Home Fires
Once you have plans in place on how you will escape a potential fire, go through your home and look for conditions which may be increasing your risk. Safewise recommends the following tips:
Do an annual inspection of furnaces and all other heating sources, removing build up dust and changing filters as needed.
If you rely on portable space heaters to keep certain areas of your home warm, make sure they are in good condition and placed three feet away from other objects.
Check the conditions of all electrical cords in your home, making sure extensions and wall sockets are not overloaded.
Have your fireplace cleaned and make sure a sturdy screen is in place to keep sparks from escaping.
Numerous household products, including cleaning supplies and personal grooming items, are flammable and need to be kept away from heat sources.
Clean main dryer vents of any built up debris.
In the kitchen, make sure curtains are not hanging too close to the stove, that nothing is stored directly against it, and that a fire extinguisher is handy.
Contact Us Today for Help
At Cavallo & Cavallo, we are your neighborhood law firm and our goal is to ensure you are protected. To discuss other ways to protect yourself, your loved ones, and your assets. Contact our New York estate planning attorneys and request consultation in our office today.
Resources:
nfpa.org/News-and-Research/Data-research-and-tools/Building-and-Life-Safety/Home-Structure-Fires#targetText=U.S.%20fire%20departments%20responded%20to,11%2C670%20civilian%20fire%20injuries
nfpa.org/Public-Education/Staying-safe/Preparedness/Fire-Prevention-Week/Resources
https://www.cavallolawyers.com/estate-planning-making-sure-your-loved-ones-are-prepared/