Things You Can Do Today to Plan for the Future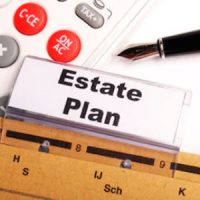 It is easy to get so busy with the demands and tasks of the day that you fail to give much thought to the future. However, advance planning is important for a variety of reasons. It helps to protect the lifestyle and the assets you currently possess while making sure you have what you need and can meet any unexpected circumstances which arise in the years to come. To help you get started, we have outlined some of the important documents you need and issues you will want to consider moving forward.
Take an Inventory Of Your Current Plans for the Future
In making plans for the future, one of the first steps you can take today is to make an inventory of current insurance plans, retirement accounts, and estate planning documents you already have in place. This includes:
Health, life, and disability insurance policies you have through your employer. If you are not sure what policies are in effect or the type of coverage you have, request copies of all related documents from your employer. Under the Employee Retirement Income Security Act of 1974 (ERISA), they are required to comply with this request. Make note of the types of policies offered, whether you are eligible, and when open enrollment periods are held each year.

Retirement benefits and pension funds. Depending on your age and the previous positions you may have had in the past, you could be due retirement benefits from several different employers. Request current statements from any employer provided accounts as well as from personal retirement funds you have invested on your own.

Make sure you have a will and other important estate planning documents. According to Forbes, roughly half of all adults do not have a valid will in place. Make this a priority and consider naming someone to act as your power of attorney. This gives them the authority to attend to financial and business matters on your behalf if you are unable to on your own.
Consider Unexpected Circumstances that May Arise
Once you have a better idea of the protections you currently have in place, you can begin filling in areas you may have overlooked. Questions to ask yourself include:
Do I have enough insurance through my employer to cover myself and my family in the event of accidents. injuries, or chronic illnesses? If not, you may want to consider purchasing an additional private policy.

Am I saving enough for the type of retirement I want? BankRate offers a retirement calculator to help you get a better estimate of what you should be setting aside.

Are my loved ones aware of my wishes in the event of a medical emergency? Advance planning directives are something everyone needs to have in place.
Let Us Help You Today
At Cavallo & Cavallo, we can advise you on ways to ensure you and your loved ones are protected, now and in the years to come. To request a consultation in our, contact our Bronx & Westchester estate planning attorneys today.
Resource:
dol.gov/general/topic/retirement/erisa#targetText=The%20Employee%20Retirement%20Income%20Security,for%20individuals%20in%20these%20plans.