Five Estate Planning And Asset Protection Tips For Small Business Owners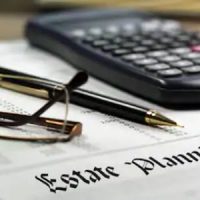 Owning your own business is a lifelong dream. An important part of your success is mitigating losses due to unexpected events. Numerous situations can arise that put your company and your overall financial security at risk. Our Bronx & Westchester estate planning attorneys offer the following tips to ensure you are prepared.
Ways To Protect Yourself and Your Business
The past year and a half has been a rough one for small businesses. According to the Wall Street Journal, as many as 400,000 closed their doors due to the COVID-19 pandemic. Of those that did reopen once lockdowns and social distancing orders were lifted, many continue to struggle with rebuilding clientele and rehiring employees.
While you cannot always anticipate unexpected events, there are precautions you can take to better prepare.  The following are five ways to protect yourself and your business:
Choose the overall structure of your business.
Choosing the right business structure is one of the most important ways you can protect your small business. In addition to helping you avoid personal liability for losses, it can have major implications on tax returns filed with the Internal Revenue Service (IRS). 
Put basic estate planning documents in place.
For business owners, your will should address what happens to your company and any inventory, equipment, or other assets you possess. Creating a power of attorney allows someone you trust to handle business affairs in the event you are incapacitated.
Factor in your family's wants and needs.
When creating a will, powers of attorney, and other important estate planning documents in New York, you need to factor in the individual needs and wants of your family. Talking about these matters in advance helps you gauge whether your spouse is both able and willing to run things in your absence and whether children or other beneficiaries have the time, skills, and desire to carry on the business.
Consider your options in terms of creating a trust.
After discussing these matters, it may become clear that simply leaving your business to your spouse or dividing it among children is not the best idea. Creating a trust provides additional options. It allows you to name one or more people to run the business while ensuring others receive a share of the profits. It also enables you to place stipulations on management and future sales.
Make sure you have adequate insurance to protect you.
Even with proper planning, unexpected events can still happen. Adverse weather can jeopardize business property and accidental injuries among employees or clients can leave you vulnerable to lawsuits. Review your insurance policies to ensure you have an adequate amount of protection.
Let Us Help You Today
As experienced New York estate planning and asset protection attorneys, Cavallo & Cavallo can guide you in the steps needed to protect yourself and your business. To request a free consultation in our office, give us a call or contact our office online today.
Resource:
wsj.com/articles/covid-19s-toll-on-u-s-business-200-000-extra-closures-in-pandemics-first-year-11618580619