Procrastinating In Creating A Will? Take Actions To Put One In Place Now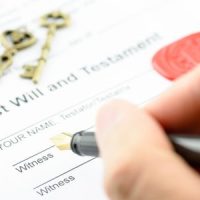 Procrastination is at the top of many people's lists when it comes to bad habits. Unfortunately, putting off completing important tasks can undermine your overall efforts in life and often has lasting ramifications. In terms of those things people frequently put off, creating a will is one of the most common. The following details why it is so important to have a will and the actions you need to take to put one in place.
The Importance Of Having A Will
Creating a will is one of the most basic but important estate planning tasks. Unfortunately, it is also one of those most often overlooked. According to Caring.com, roughly 40 percent of people over the age of 50 do not have a will. This number jumps to close to 65 percent for people in their 30s and 40s and nearly 80 percent for those in their 20s.
Unexpected events, including accidents and sudden illnesses, can happen to anyone, regardless of your age or current health. A will helps to ensure you are prepared. Among the benefits it provides include:
Informs your loved ones regarding final wishes and funeral instructions;
Provides a detailed list of all property and assets you possess;
Allows you to dictate who inherits these items;
Avoids costly and potentially contentious probate court proceedings
Actions You Can Take Now To Create A Will 
A will is an important legal document that every adult should have in place. As a result, there is an abundance of online websites that promise to provide different forms to help you in creating one. These are generally a bad idea as they often fail to account for differences in state laws or in each person's individual situation, as well as the need to have your will signed in the presence of two impartial witnesses and notarized.
A will that does not conform to state requirements will not be admitted in New York Probate Court proceedings. To protect yourself and avoid wasting time, make sure to meet with an experienced estate planning attorney. Actions you can take on your own to prepare for this meeting include:
Make a complete list of all property and assets, as well as any debts you owe;
Make a list of your beneficiaries, which are the people you want to inherit from your estate;
Consider who you want to act as your estate representative, which is the individual who files your will with the probate court and completes tasks needed to close your estate;
Inform your loved ones of your intent to create a will and let them know in advance where you intend to keep it and what to expect.
Let Us Help You Today
As your neighborhood law firm, Cavallo & Cavallo provides the trusted legal guidance you need in creating a will and putting other important estate planning documents in place. Call or contact our Bronx & Westchester estate planning attorneys online to request a consultation in our office today.
Resource:
caring.com/caregivers/estate-planning/wills-survey/2017-survey/#:~:text=A%20staggering%2078%20percent%20of,%2C%20say%20experts%2C%20is%20twofold