Five Signs That It Is Time To Downsize Your Home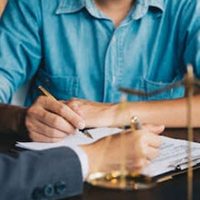 Having a large home is a common goal for many people. It helps in accommodating the needs of a growing family, allows for the convenience of a dedicated home office, and makes it easier to host large gatherings of family and friends. However, this all comes at a cost. As you get older, you may find yourself investing more time and money into your home than you are comfortable with and it can even hold you back from achieving some of your personal and financial goals. Our Bronx & Westchester real estate attorneys point out five common warning signs that it may be time to downsize and invest in a smaller or less expensive property.
When To Consider Downsizing Your Home
Recent memories of pandemic-related lockdowns and social distancing restrictions have caused many to seek larger properties outside the city. As a result, a recent New York Times report states that there are a high number of smaller, more affordably priced homes available. For people looking to downsize, now may be the ideal time. Wondering if this is an option you should consider? The following are five common signs:
Housing costs take up too much of your income. 
The U.S. Housing Act of 1937 set the standard for affordability in housing to 30 percent of your income. Having a home that eats up more than this percentage can create serious financial problems, taking from other areas of your budget and preventing you from saving money for future or unexpected needs.
Home maintenance takes up too much of your time. 
In addition to requiring a larger investment of your money, a bigger home is likely to take up more of your time as well. Cleaning, home repairs, and routine property maintenance can get overwhelming and may keep you from engaging in other activities.
The location no longer meets your needs. 
Location is one of the most important things to consider when purchasing a home. However, as with other things, your priorities in this area will change over the years. Nearby schools and easy work commutes may no longer be as important as close proximity to shopping, parks, and medical facilities.
Your home will not allow you to age in place. 
Most people would prefer to age in place, rather than having to eventually live in a nursing home. A smaller home is generally more manageable and makes this a more realistic goal. 
Home equity could be put to better use. 
Downsizing can allow you to put equity earned in your home to better use, such as providing for early retirement and checking off items on your 'bucket list'.   
Let us Help You Today
At Cavallo & Cavallo, we provide the trusted legal guidance you need when considering downsizing your home. To discuss your options, call or contact our New York real estate attorneys online and request a consultation in our Bronx or Westchester office today.
Resource:
nytimes.com/2021/07/30/realestate/new-york-homes-bargains.html