Four Important Goals In Estate Planning: Which Ones Describe You?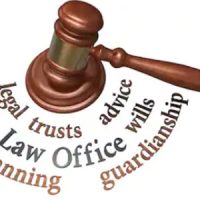 As the name implies, estate planning involves plans and preparations for the future and any unexpected events that may arise. This includes making a complete inventory of current assets, anticipating future needs, identifying top priorities, and putting the proper legal documents in place to ensure you are protected.  In creating an estate plan, there are generally four common goals. The following can help you in determining which applies in your situation.
Identifying Your Goals In Estate Planning
Regardless of your age, your current income, or the amount of property you own, it is important to have an estate plan in place. It addresses important issues that often arise over the course of a person's life and conveys their wishes regarding how their affairs are handled in the event of their death. In helping clients create an estate plan, the first step is generally to identify some common goals. These are likely to include:
Providing for loved ones.
Providing for loved ones is one of the most common goals in estate planning and one of the most basic documents in achieving this goal is a will. It acts as a guide through New York Probate Court proceedings, designating beneficiaries and how property is divided between them. A trust can supplement your will, providing more detailed arrangements regarding the care of minors or vulnerable adults and allowing you to get more specific in regards to how distributions are made.
Providing for favorite groups or organizations. 
Over the course of your life, you may have contributed to or been keenly interested in various groups, causes, or non-profits. Through estate planning, you can bequeath all or a portion of your property and assets to your favorite groups or charities, ensuring their future financial security and success.
Providing for future needs.
According to the U.S. Department of Health and Human Services, close to 50 percent of people aged 65 will eventually require some type of long-term care. A Medicaid trust can help offset costs without depleting assets. Advance directives are important documents to have in place as well. They can authorize someone to handle your affairs if you are unable to do so yourself while conveying your wishes regarding medical treatments and end-of-life care.
Providing for orderly estate administration. 
Most of us pride ourselves on managing our affairs in an orderly fashion and the last thing we would want is to have a disabling condition or our passing throw everything into turmoil. Creating a will and other estate planning documents allows for the orderly administration of our affairs in these situations, preventing depleted assets and potentially heavy court costs or tax debts.
Reach Out to Us Today for Help
To discuss your specific goals regarding estate planning and how we can help, reach out to Cavallo & Cavallo. Call or contact our Bronx & Westchester estate planning attorneys online and request a consultation in our office today.
Resource:
aspe.hhs.gov/reports/what-lifetime-risk-needing-receiving-long-term-services-supports-0