Five Ways To Protect Your Assets In 2021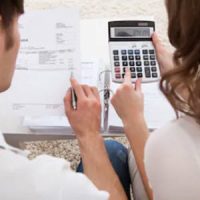 Between the serious personal and financial impacts many people suffered as a result of the COVID-19 pandemic and the contentious political issues that regularly dominated the headlines, most of us were relieved to see 2020 come to a close. Unfortunately, the new year appears to be off to a rocky start as well. Security issues with the presidential inauguration, problems surrounding the rollout of the COVID-19 vaccine, continuing high unemployment numbers, and a fluctuating stock market are all real causes of concern. While there are high hopes that some of the current problems will begin to ease by spring, taking a few simple steps now to protect your assets can help you weather any turbulence in the months ahead.
Five Simple Steps That Can Help To Protect Your Assets
No matter which side of the aisle you are on, recent events in the nation's capital are a real cause for concern. Meanwhile, COVID-19 cases continue to climb. In addition to increasing stress levels, current events can take a heavy toll on your finances. The following are five steps to help ensure your assets are protected.
Make sure you have estate planning documents in place.
If you have not already done so, take the time now to put a will and other important estate planning documents, such as a trust and Powers of Attorney in place. Make sure you have advance directives as well, which are vital in communicating your wishes in regards to medical care in the event you are unable to communicate them on your own.
Review insurance policies and add additional coverage as needed.
Take the time now to review all insurance policies to ensure you have an adequate amount of coverage in case of unexpected events. This includes health, life, and both short and long term disability policies as well as insurance to protect your home and business.
Tax precautions now to prevent a hefty tax bill.
Due to COVID-19, many people collected unemployment benefits at some point over the course of 2020. Under Internal Revenue Service (IRS) guidelines, these benefits are taxable. Take time now before the April 15th tax filing deadline to review your overall situation and to make contributions to retirement accounts, which can help offset your tax debt.
Review your investments.
Many previously sound investments have seen a drop in earnings, due to both the pandemic and political controversies over the past year. Review all of your investments carefully and consider unloading stocks that are not doing well.
Consider diversifying financial accounts.
If you have significant amounts of money in a particular bank account, you may want to consider diversifying. Concerns over national security and banking stability have caused many people to look into placing some of their wealth into offshore accounts.
Let Us Help You Today
At Cavallo & Cavallo, you can count on our decades of experience to guide you in the right strategies for protecting your assets. Contact our Bronx & Westchester estate planning attorneys and request a consultation in our office today.